Welcome to the new Frontenac House website. We have lots of news!
Our online store is now open. You can order books directly from this site.
When you find a book on our website that you like, you can buy it directly from us, now. Shipping in Canada is free by regular post (we have options for express), and we're discounting out-of-Canada shipping by 50%.
Quartet 2020 Launch Event
Frontenac House is holding an online book launch featuring the 4 authors from Quartet 2020. We would be delighted if you could join us to celebrate the 20th anniversary of the Quartet series with readings from Tyler B. Perry, Lisa Richter, Joan Shillington, and Alex Williamson. The event will start at 6:15pm MST (Calgary time) on Thursday Oct. 22nd, and can be viewed on either Facebook or Youtube to your convenience at the links below.
Join us afterwards for our post-launch Wine and Cheese Zoom Q&A with bonus live readings with the Poets behind this year's Quartet. Everyone is invited to participate, the only prerequisites for attending are a love of poetry and good spirits (but if you'd like to buy some books, that'd be great too).
Quartet 2020
Launching October 22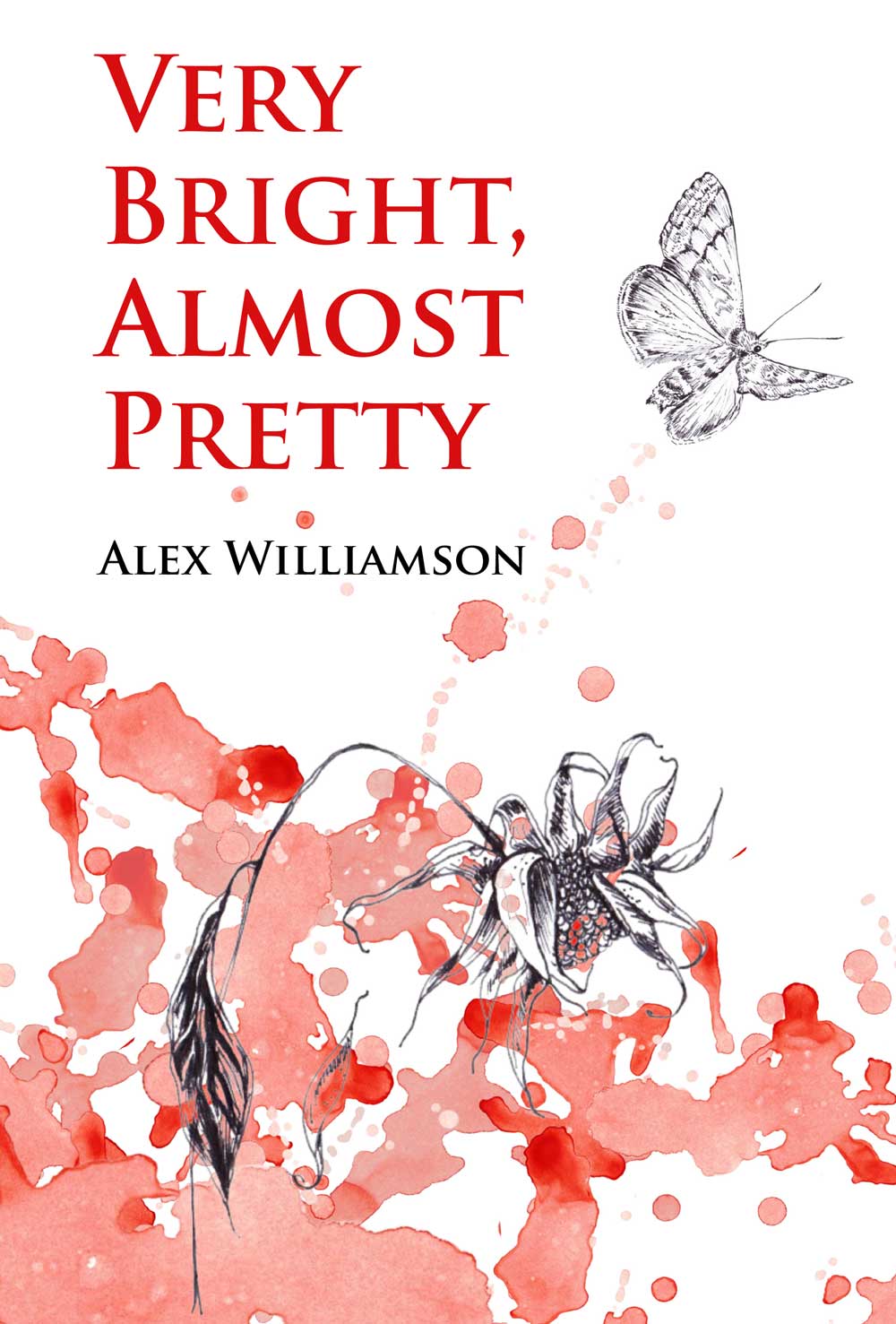 Very Bright, Almost Pretty
Very Bright, Almost Pretty explores the largely under-represented impact of Cystic Fibrosis, a life-threatening disease affecting over four thousand Canadians, and their families. The poems wander through hopelessness, the fight for health, quiet moments of gratitude in the face of mortality, and dark, urgent prayers, joys, and ideals. At once visceral and contemplative, these poems ask what it takes to live a doomed life, and what it takes to reconcile with death.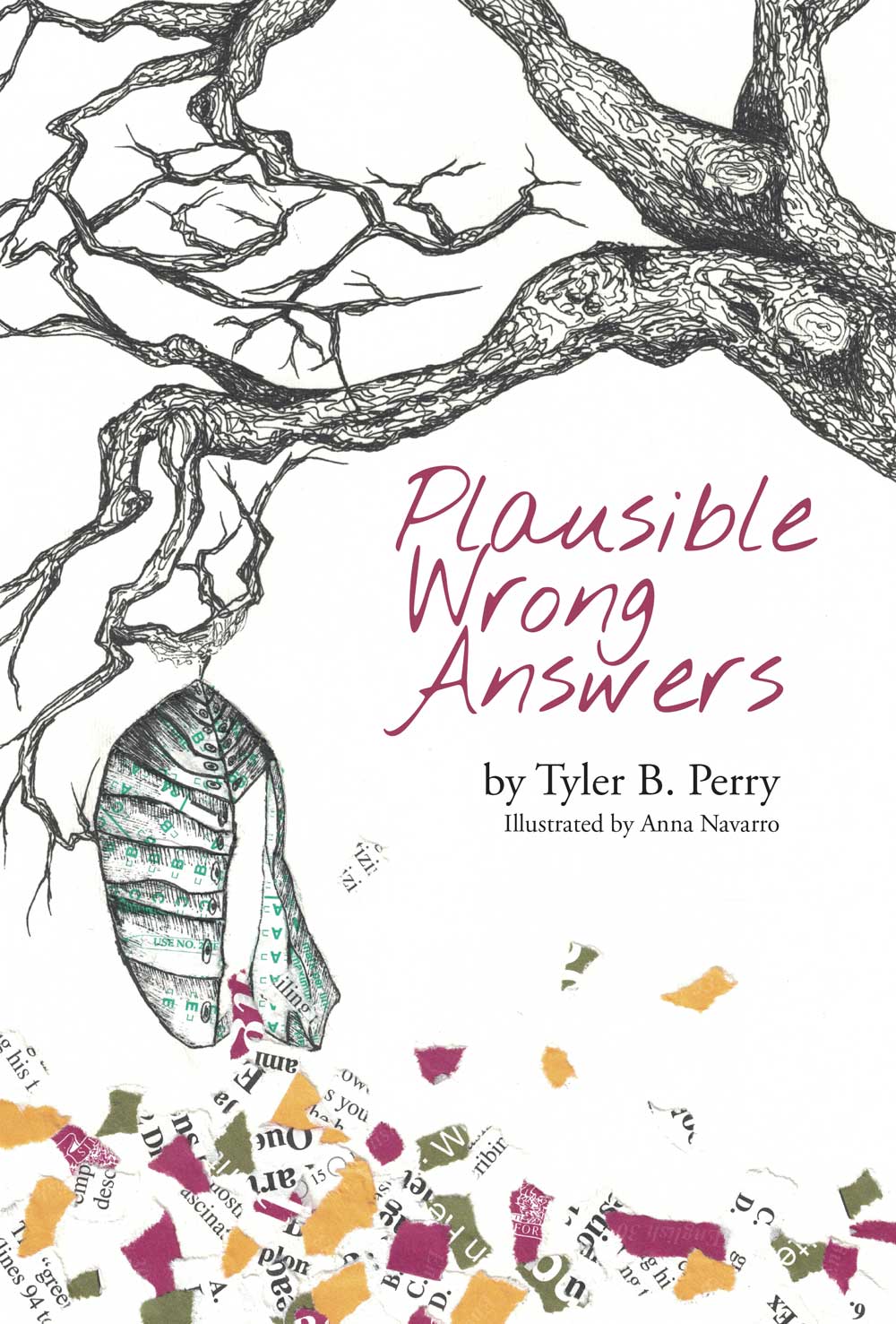 Plausible Wrong Answers
Anyone who has been through school in the past half-century has experienced poetry in the form of the multiple-choice reading comprehension test. Tyler Perry's latest collection engages in dialogic, deconstructive play with this familiar format, using his own invented form to explore themes of fear, family, poetry analysis, and the educational experience. These poems involve us in playful readings of text that bring the cult of assessment and reductive poetry analysis into question while deepening our engagement with language, imagery, meaning, and form.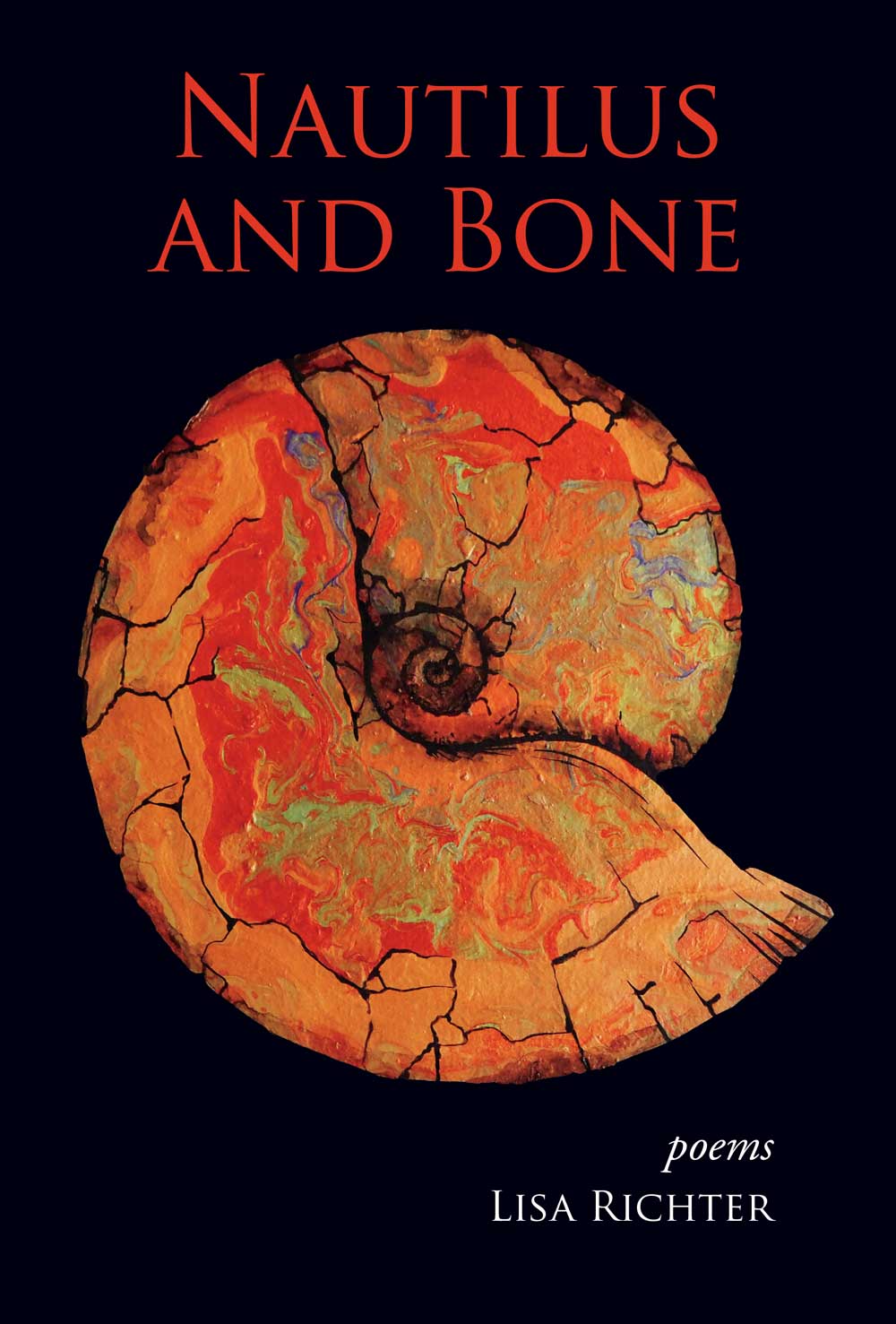 Nautilus and Bone
Nautilus and Bone chronicles the life and work of the radical, passionate Russian-Jewish American poet Anna Margolin on her path toward self-determination. Blending myth, surrealism, historical fact and fiction, this collection of persona poems brings to life one of the most celebrated Yiddish poets of her generation.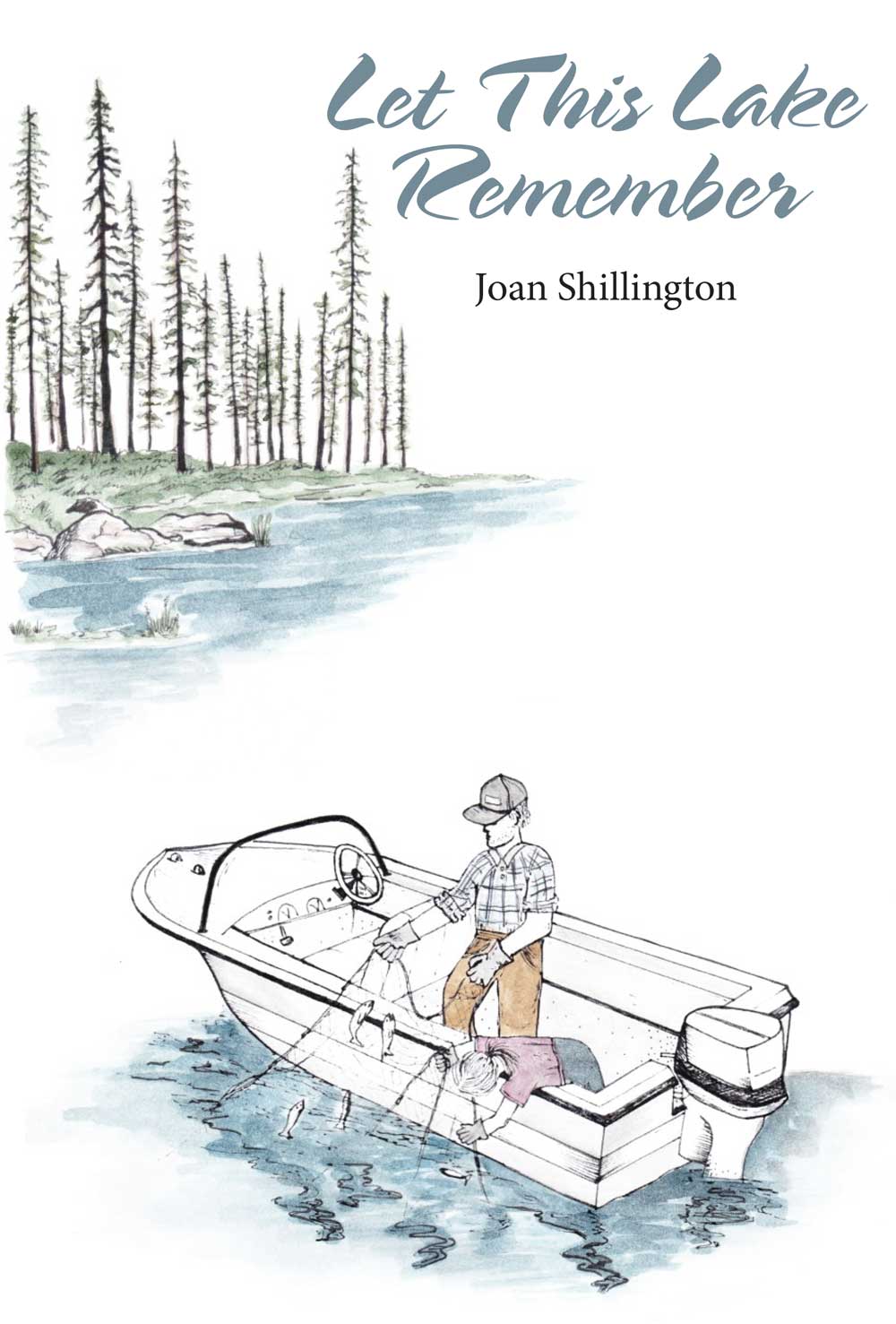 Let This Lake Remember
Joan Shillington's third poetry collection, Let This Lake Remember … explores the loss of childhood innocence and fragility of life. From glorious moments to a tragic accident these poems reveal, through landscape influences, how memory is everywhere and cannot be forgotten no matter the distance, mentally or physically.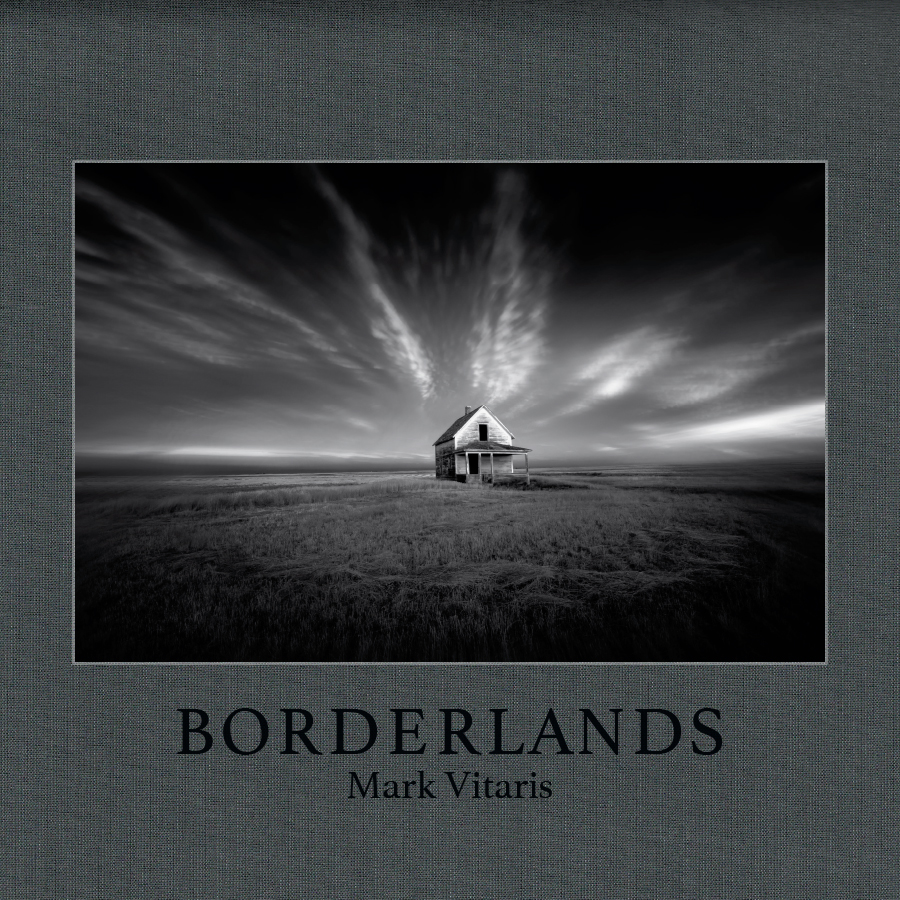 Borderlands
The book is a photographic discourse on the country that straddles the forty-ninth parallel from the eastern slopes of the Rocky Mountains to the grasslands of Saskatchewan and to the western Dakotas. It depicts the land metaphorically as a river of time with tributaries of history and disparate cultures flowing in discontinuous moments of consciousness. It is a portrayal of a land where you can feel the wind blow the dust of ages, a place of melancholic beauty, an oasis of solitudes. As a component of a larger project, it draws upon an awareness of the histories enacted on the land leading me on a course of artistic and personal exploration toward the intersection of pasts and the present.
Many years ago the natural flow of goods and ideas on the northern Great Plains was oriented north and south. With the creation of the 49th parallel, the international boundary effectively cut off this natural flow. Borderlands Project explores the historical ramifications of the border and more generally, the concept of borders from an artist's point of view. As an immigrant, I understand liminal states, of being not one nor the other until conscious choices are made.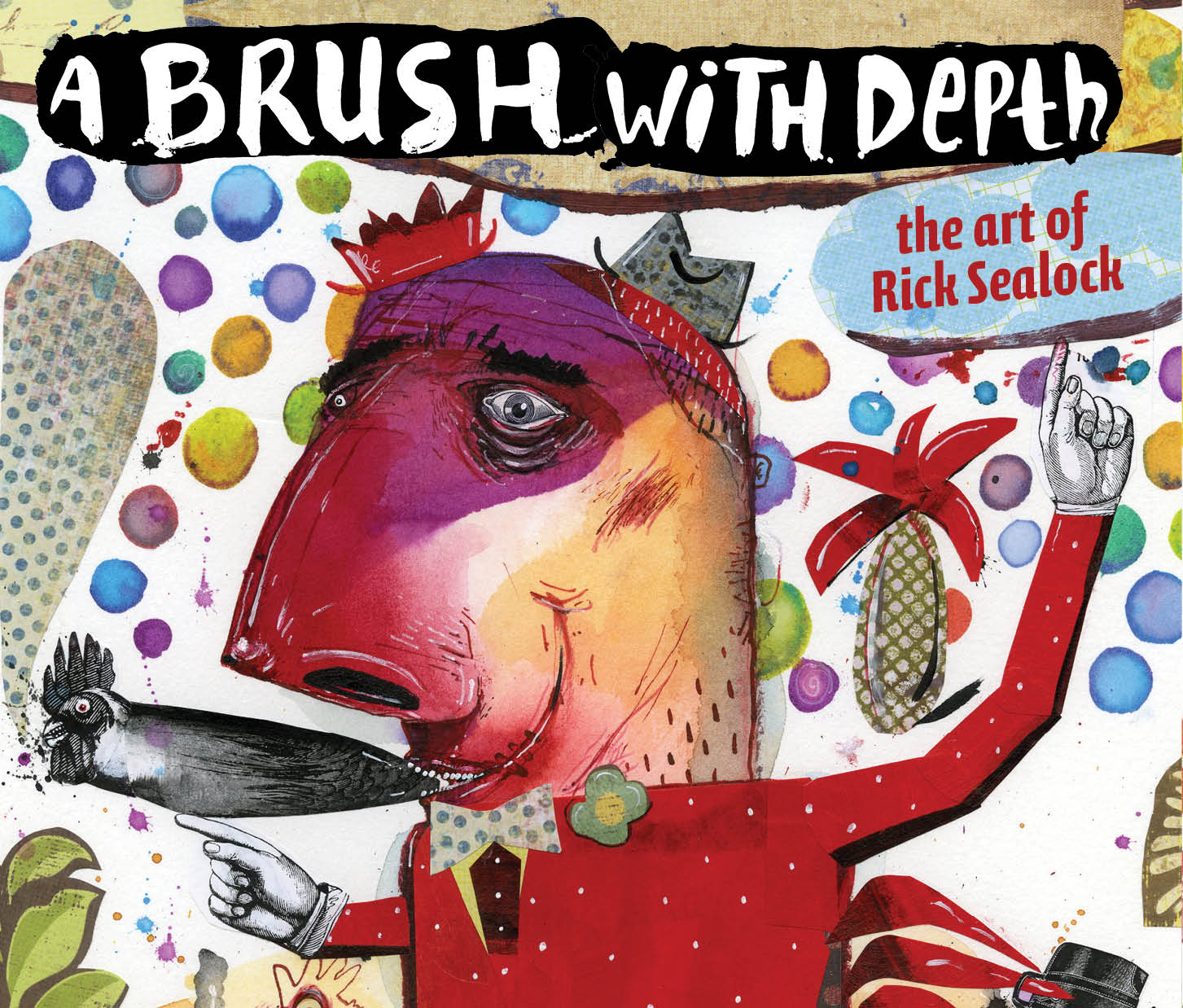 A Brush With Depth: The Art of Rick Sealock
Rick Sealock has been creating wild and wacky illustrations for clients as varied as Rolling Stone, Texas Monthly, The Washington Post, Natural Health Magazine, and GQ Magazine. His work has been used to skewer politicians, fitness fanatics, and death. This book, while a retrospective of his life in illustration, is also a how-to guide. How to keep your work fresh. How to deal with pesky and not so pesky clients. How to keep yourself in front of those clients. How to… just buy the book, don't go by the book.
YYC POP
If a city is characterized by the people who live there, as Calgary transforms, it is important to acknowledge who we are as we grow and change. With this idea in mind, we asked the community to write about someone who represents or captures the essence of Calgary as we are today.
Learn about the city by the poetic portraits of the people!
Extraordinary Stories of Ordinary People
Ordinary Stories of Extraordinary People
Who are we? What is our identity? Who are we as a city? Who are the people that live here? What are their stories? How will we build a new future together?
The response we received was awe-inspiring, which meant we divided the submissions in half. Half are published in this book – the other half appear in the On-Line Exhibit – www.sheridwilson.com
A Selected History of Soul Speak
Andrea Thompson
In this sonically satisfying collection of poems, Andrea Thompson investigates the intersection of page and stage, and the evolution of Spoken Word as a hybrid form of oratory literature. Part text-book, part journal – this collection blurs the space between public and private, while excavating the influence of Black North American art, music and culture on contemporary spoken word. It's a collection that asks: Why write? Why speak? And then takes us on a journey spanning decades, generations and cultures in the exploration of possible answers.
Bearmen Descend Upon Gimli
Daniel Lockhart
Bearmen Descend on Gimli is a collection of poems that act together as a narrative of a mythic curling bonspiel set in contemporary Gimli, Manitoba. The collection utilizes the narrative point of view of Raymond Northwind, a past-middle aged man of Ojibwe descent, who is the primary icemaker and custodian for the Gimli Curling Club. Through the use of scenic "glimmer" poems and dream poems, the collection follows the story of Northwind as he brings forth a semi-supernatural curling team of Indigenous "bearmen" to face off against other teams from across Canada for a large and prestigious prize.
​
Tell The Birds Your Body is not a Gun
Rayanne Haines
Sed ac interdum sapien, et sagittis dui. Nunc fringilla mattis dolor. Sed ac interdum sapien, et sagittis dui. Nunc fringilla mattis dolor. Sed ac interdum sapien, et sagittis dui. Nunc fringilla mattis dolor. Sed ac interdum sapien, et sagittis dui. Nunc fringilla mattis dolor. Sed ac interdum sapien, et sagittis dui. Nunc fringilla mattis dolor. 
Thee Golden Age of the Internet
Tyler Engstrom 
Thee Golden Age of the Internet contains poems, none of which are about the internet. They are about eating oysters, eating the rich, Ferrari jackets in deadbeat bars, many crying men, bagged milk, and poison generations. These poems are a reflection of our culture and what it means to be a real human person, focused only on the things that you didn't even look twice at when you passed them by even though they stared at you the entire time. These poems are also about none of these things.
Our Bodies' Unanswered Questions
 Wendy Donawa
Donawa's adult Caribbean life, followed by her re-settlement on her childhood's salty BC coast, invites poems peopled with casualties of colonizing desires: historical, mythical, personal. Penelope regrets her career choice; news of Martin Luther King's murder stuns Barbadians; Benedictine monks chant an ars poetica; the provenance of cathedral bells and shopping carts unpacks darker societal realities: "The air fills with atoms of the dear dead".