Okanagan Artists in Their Studios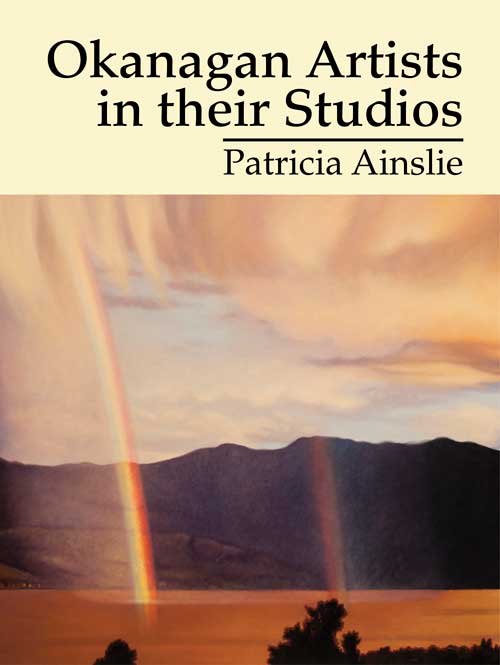 | | |
| --- | --- |
| ISBN # | 9781897181881 |
| Author | Patricia Ainslie |
| Pages | 208 |
| Size | 12 x 9 inches |
| Binding type | Soft Cover |
| Release Date | September 19, 2013 |
Okanagan Artists in their Studios Patricia Ainslie, Chief Curator emerita of Calgary's prestigious Glenbow Museum, has selected 13 Okanagan-based artists with outstanding national reputations, and provides fascinating insights into their lives and work. They are artists who have made a contribution to the development of the visual arts in Canada far beyond the Okanagan, through their own work, as well as teaching, mentoring younger artists and exhibiting their work. They have had solo exhibitions or been included in exhibitions in public galleries across Canada and internationally and may have dealers in major cities, such as Toronto, Vancouver and Calgary.
Artists surround themselves with objects and materials that are an intrinsic part of their ideas, thought processes and work. They create environments that are a reflection of themselves and are sanctuaries that inspire their work. The studio is the artist's particular world, a place of thought and work but also a place of the spirit. They live lives of the mind, taking inner psychic journeys in their exploration of ideas. Immersed in sensory perception, artists have a heightened awareness of the world around them and develop continuity between self and nature, embracing being in the world. Their art reflects their lives' journeys.
The Okanagan Valley area to be considered is from Enderby/Armstrong in the north to Osoyoos and the United States border to the south.
Photographs of the artists are by Glenna Turnbull
Patricia Ainslie was born in England, and raised in South Africa. She moved to Rhodesia (Zimbabwe) in the late 1960s to work at the Rhodes National Gallery with Frank McEwen, organizing and promoting the renowned Workshop School where artists produced monumental stone sculpture, featured in exhibits at the Rodin Museum, Paris, Commonwealth Institute, London and MOMA, New York. She lived in Iran and Mauritius before settling in Calgary in 1977.
She joined the Glenbow Museum in Calgary in 1979. For more than a decade, working as the curator of art, she built the art collection at Glenbow, and made regular studio visits to artists. She initiated the New Alberta Art program with six exhibitions per year, both solo and group exhibitions of contemporary artists, a program which ran for five years. Other work included the groundbreaking exhibit and publication Images of the Land: Canadian Block Prints, 1919-1945(1984), which toured Canada, England and Europe. More in depth print exhibitions featured artists Margaret Shelton, Laurence Hyde and Cecil Buller. For her important work in printmaking, she was elected to the Print Council of America. In 1987, she organized the retrospective exhibition, publication and tour forA Lifelong Journey: The Art and Teaching of H.G. Glyde, in 1991, Jack Shadbolt: Correspondences, and in 1998,Frontiers, Frontières, Fronteras: René Derouin. As Vice President of Collections from 1993 to 2006, she worked on innovative museological projects, including deaccessioning, grading of collections and repatriation. She has published in scholarly journals and presented lectures on these topics in North America, England and Europe.
Since leaving Glenbow in 2006, Ainslie has worked as an independent curator and writer. She co-authored Alberta Art and Artists published by Fifth House, Calgary in 2007 and Ted Godwin: The Regina Five Years: 1957-1967published by The Nickle Arts Musuem at the University of Calgary in 2008. She completed a 40-year retrospective exhibition and catalogue Surreal. Real. Ideal: The Paintings of Joice M. Hall for the Kelowna Art Gallery in March 2010.
DAVID ALEXANDER – painter, Lake Country
BRIAR CRAIG – printmaker, Kelowna
JOICE HALL – painter, West Kelowna
JOHN HALL – painter, West Kelowna
FERN HELFAND – photographer, West Kelowna
JOCK HILDEBRANDT – sculptor, West Kelowna
BYRON JOHNSTON – installation/sculpture, Kelowna
JIM KALNIN – painter, Oyama
ANN KIPLING – drawing, Falkland
JULIE OAKES – drawing/ painting, Vernon
DAPHNE ODJIG – painter, Penticton
GARY PEARSON – painter/videographer/writer, Kelowna
BRYAN RYLEY – painter, Vernon
How to order this book
Our books are available through Alpine Book Peddlers, Amazon and, to a lesser degree, Chapters/Indigo. Or you can make a request at your local bookseller. Alpine can be reached at 1-866-478-2280, or click the link below to order. Discounts are available for bulk orders.
Quartet 2018 Launch in Calgary
Join us for the launch of Quartet 2018 at the new Calgary Library.
Our authors for 2018 are a diverse group whose work variously evokes images of a whirling griot dervish, an Arabic oral ruba'iyat linking climate change and the oppression of women, a military brat at the food of the Rockies, and anthropomorphized creatures that morph into a love song that renders queer lives both vulnerable and endearing.
Rooster, Dog, Crow by Jim Nason
Night Flying by Laurie Fuhr
Nouveau Griot by Tanya Evanson
Ruba'iyat for the Time of Apricots by Basma Kavanagh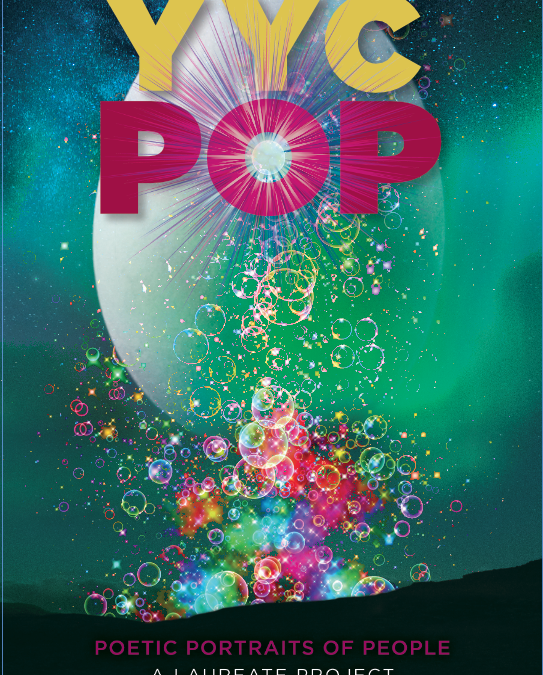 By Sheri-D Wilson If a city is characterized by the people who live there, as Calgary transforms, it is important to acknowledge who we are as we grow and change. With this idea in mind, we asked the community to write about someone who represents or captures the...