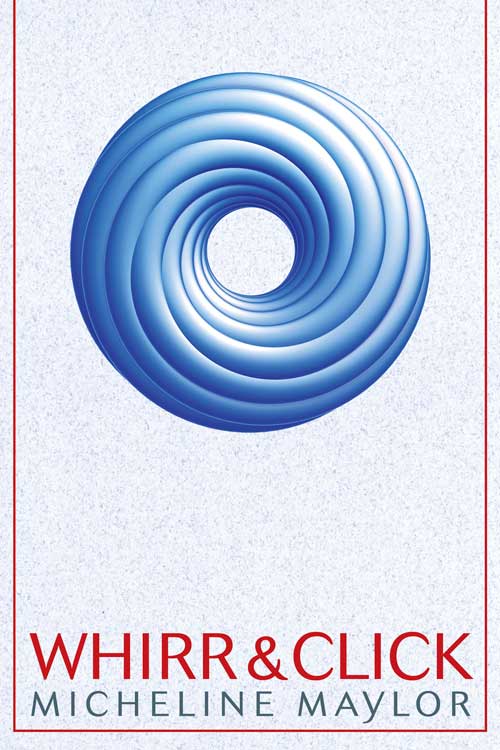 | | |
| --- | --- |
| ISBN # | 9781897181867 |
| Author | Micheline Maylor |
| Pages | 80 |
| Size | 6 x 9 inches |
| Binding type | Soft Cover |
| Release Date | March 3, 2013 |
| Price CAD$ | $15.95 |
Micheline Maylor's many-textured poems explore the liminal space where finite life and infinite time expand and contract into one another. In a duet of contrasts, memory, coming of age, danger, the erotic, and love twine into elegy and wonder. Time plays a featuring role and acts to freeze moments exactly as they arrive and simultaneously stretches experience into ungraspable infinity. 
Micheline Maylor teaches creative writing, poetry, fiction, non-fiction, and composition at Mount Royal University. She serves as guest editor for Frontenac's renowned Quartet series for Fall, 2013. She serves as the President and co-founder of Freefall Literary Society, and is the editor-in-chief of FreeFall literary magazine. Her first book is titled Full Depth: The Raymond Knister Poems (2007) and is available through Wolsak & Wynn. Micheline Maylor has a Ph.D. from the University of Newcastle Upon Tyne in English Language and Literature with a specialisation in Creative Writing and 20th Century Canadian Literature.
Whether fierce or tender, direct or oblique, the poems in Whirr and Click are bold in their exposures and generous in their doorways. The final long poem, "Starfish," is one of the most moving and memorable elegies I have read. One finishes the poem, and the book, feeling one has come to know many people, including oneself. – Stephanie Bolster

We read the poems of Micheline Maylor and touch the urgency of a sharp and shifting mind, sometimes playful, sometimes ineffably sad. She is a poet to read and wait for. –  Patrick Lane

Micheline Maylor writes poems with dash and élan, attack poems, full of desire, heart, dangerous men and revenge. A woman ties her husband to the kitchen chair and whips him with the letters of former lovers (and he watches the "black serpent of her hair flickering its tongue down her back"). "Click" is a gorgeous orchestration of dream, desire, dogs hunting, and the epic squeeze of time as the grains of sand drop through the funnel of the hourglass. These lines make you ache with envy. – Douglas Glover
How to order this book
Our books are available through Alpine Book Peddlers, Amazon and, to a lesser degree, Chapters/Indigo. Or you can make a request at your local bookseller. Alpine can be reached at 1-866-478-2280, or click the link below to order. Discounts are available for bulk orders.
Quartet 2018 Launch in Calgary
Join us for the launch of Quartet 2018 at the new Calgary Library.
Our authors for 2018 are a diverse group whose work variously evokes images of a whirling griot dervish, an Arabic oral ruba'iyat linking climate change and the oppression of women, a military brat at the food of the Rockies, and anthropomorphized creatures that morph into a love song that renders queer lives both vulnerable and endearing.
Rooster, Dog, Crow by Jim Nason
Night Flying by Laurie Fuhr
Nouveau Griot by Tanya Evanson
Ruba'iyat for the Time of Apricots by Basma Kavanagh
By Tyler B. PerryAnyone who has been through school in the past half-century has experienced poetry in the form of the multiple-choice reading comprehension test. Tyler Perry's latest collection engages in dialogic, deconstructive play with this familiar format, using...