Very Bright, Almost Pretty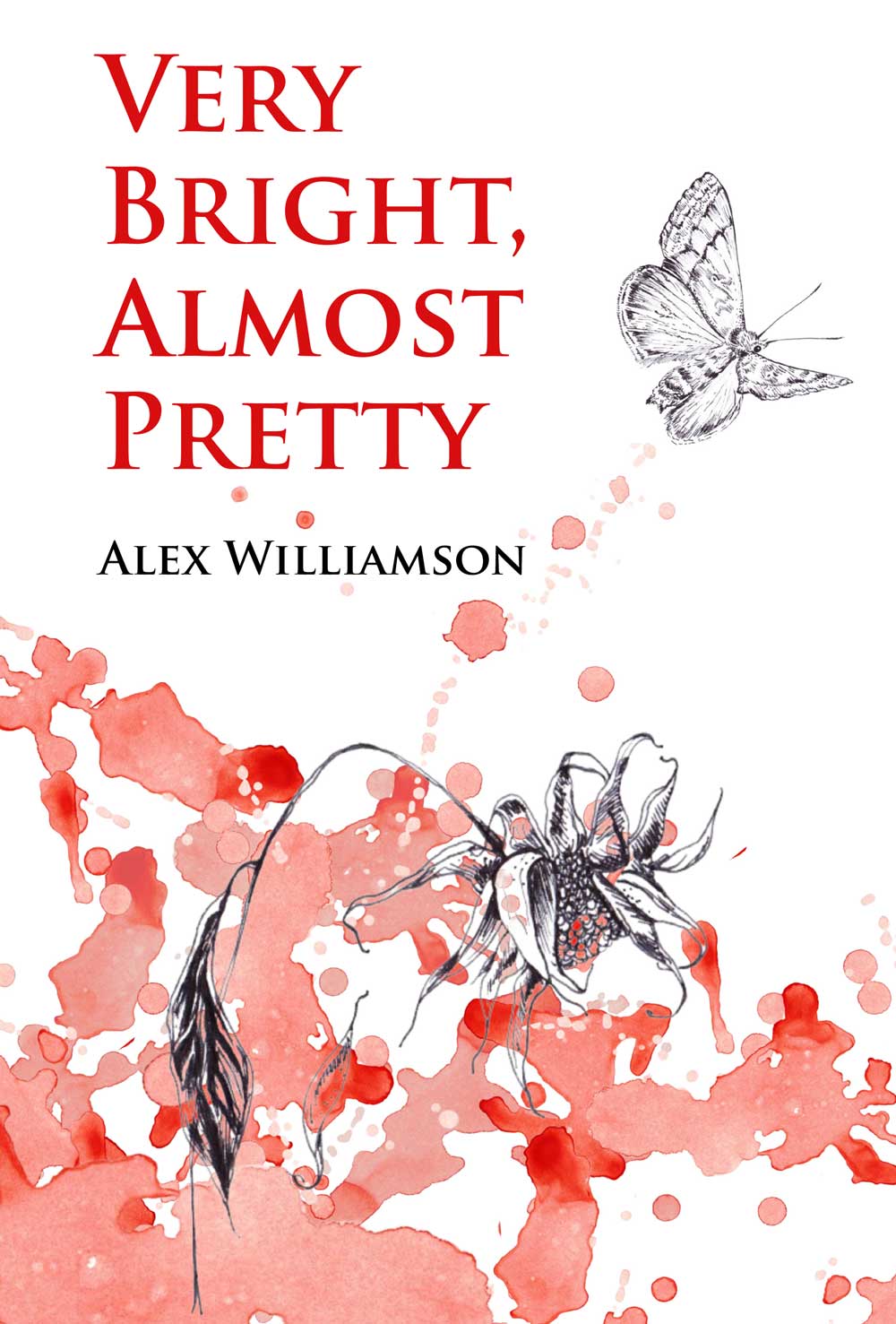 | | |
| --- | --- |
| ISBN # | 9781989466136 |
| Author | Alex Williamson |
| Pages | 96 |
| Size | 6 x 9 inches |
| Binding type | Soft Cover with Flaps |
| Release Date | October 22, 2020 |
| Price CAD$ | 19.95 |
Very Bright, Almost Pretty, by Alexander Williamson explores the largely under-represented impact of Cystic Fibrosis, a life-threatening disease affecting over four thousand Canadians, and their families. The poems wander through hopelessness, the fight for health, quiet moments of gratitude in the face of mortality, and dark, urgent prayers, joys, and ideals. At once visceral and contemplative, these poems ask what it takes to live a doomed life, and what it takes to reconcile with death.
Alexander Williamson is a Canadian living with cystic fibrosis, and he is very lucky to be in Canada while having CF. Mostly Alex only cares about books and fighting people. He writes scary stories and sad poems; he fences and boxes too. He has a BA in English from Mount Royal University, and that made a big difference, but most of what he learned came from falling off of things, getting lost, or being punched in the face. Very Bright, Almost Pretty is his first book.
How to order this book
Our books are available through Alpine Book Peddlers, Amazon and, to a lesser degree, Chapters/Indigo. Or you can make a request at your local bookseller. Alpine can be reached at 1-866-478-2280, or click the link below to order. Discounts are available for bulk orders.
Quartet 2018 Launch in Calgary
Join us for the launch of Quartet 2018 at the new Calgary Library.
Our authors for 2018 are a diverse group whose work variously evokes images of a whirling griot dervish, an Arabic oral ruba'iyat linking climate change and the oppression of women, a military brat at the food of the Rockies, and anthropomorphized creatures that morph into a love song that renders queer lives both vulnerable and endearing.
Rooster, Dog, Crow by Jim Nason
Night Flying by Laurie Fuhr
Nouveau Griot by Tanya Evanson
Ruba'iyat for the Time of Apricots by Basma Kavanagh
By Tyler B. PerryAnyone who has been through school in the past half-century has experienced poetry in the form of the multiple-choice reading comprehension test. Tyler Perry's latest collection engages in dialogic, deconstructive play with this familiar format, using...