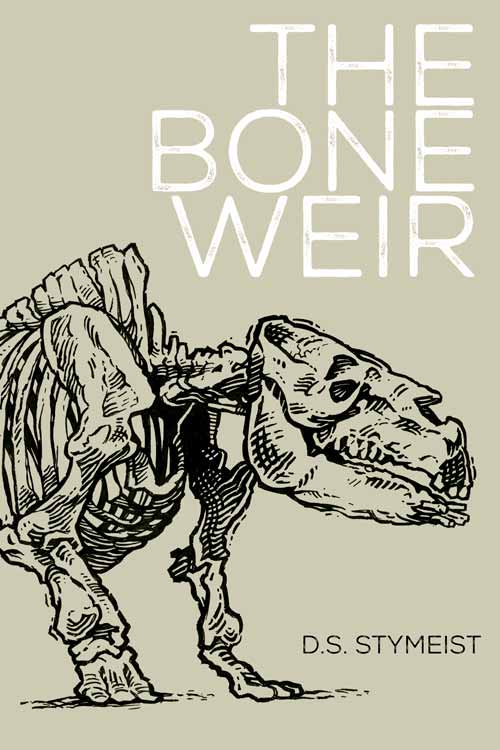 | | |
| --- | --- |
| ISBN # | 9781927823552 |
| Author | D.S. Stymeist |
| Subject | POETRY / Canadian |
| Pages | 82 |
| Size | 6 x 9 inches |
| Binding type | Soft Cover with Flaps |
| Release Date | August 20, 2016 |
| Price CAD$ | $15.95 |
Exploring the intersection of language, culture, and history, D.S. Stymeist's The Bone Weir is an eclectic collection that gives voice to the dead, the obscured, and the forgotten. One of the book's poetic streams considers the disconcerting conjunction of human evolution and the relatively recent extinction of many ice-age species. Other poems excavate buried colonial history and revisit indigenous legend to reimagine the genesis of national landscape. At play with these concerns, the poet builds on his experiences of bush life in the Canadian North to problematize our conception of shared cultural heritage and knowledge. By turns urgent, observant, celebratory, this collection invites readers to reflect on our often troubled relationship with the natural environment, the past, art, and the erotic.
D.S. Stymeist's poems have appeared in numerous magazines, including The Antigonish Review, Prairie Fire, The Dalhousie Review, Steel Chisel, and The Fiddlehead. His work was short-listed for Vallum's 2015 poetry prize and was featured as the Parliamentary Poet Laureate's Poem of the Month (February 2015). He teaches poetics, Renaissance drama, and aboriginal literature at Carleton University. He grew up as a resident of O-Pipon-Na-Piwin Cree Nation, is the editor and founder of the micro-press, Textualis, and is the current vice-president of VERSe Ottawa.
How to order this book
Our books are available through Alpine Book Peddlers, Amazon and, to a lesser degree, Chapters/Indigo. Or you can make a request at your local bookseller. Alpine can be reached at 1-866-478-2280, or click the link below to order. Discounts are available for bulk orders.
Quartet 2018 Launch in Calgary
Join us for the launch of Quartet 2018 at the new Calgary Library.
Our authors for 2018 are a diverse group whose work variously evokes images of a whirling griot dervish, an Arabic oral ruba'iyat linking climate change and the oppression of women, a military brat at the food of the Rockies, and anthropomorphized creatures that morph into a love song that renders queer lives both vulnerable and endearing.
Rooster, Dog, Crow by Jim Nason
Night Flying by Laurie Fuhr
Nouveau Griot by Tanya Evanson
Ruba'iyat for the Time of Apricots by Basma Kavanagh
By Tyler B. PerryAnyone who has been through school in the past half-century has experienced poetry in the form of the multiple-choice reading comprehension test. Tyler Perry's latest collection engages in dialogic, deconstructive play with this familiar format, using...