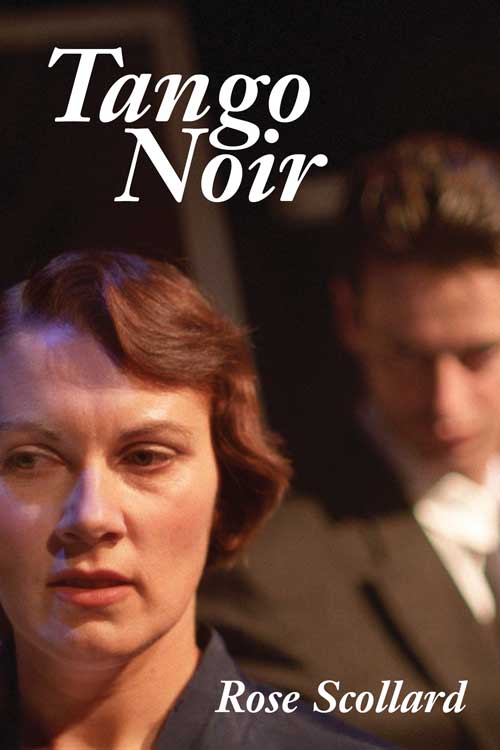 | | |
| --- | --- |
| ISBN # | 9781897181447 |
| Author | Rose Scollard |
| Pages | 88 |
| Size | 6 x 9 inches |
| Binding type | Soft Cover |
| Release Date | February 10, 2013 |
| Price CAD$ | $15.95 |
Three plays, all beautifully written and astonishingly original in viewpoint and structure, depict different interpretations of the theme of women moral making choices.
The first play, Tango Noir takes place in October 1917, shortly before the execution of Marguerite Zelle for treason. Better known as Mata Hari, Zelle had once taken Paris by storm with her exotic dancing and, more recently, had been pursuing a successful, albeit stormy, career as a courtesan. In the play, Zelle interacts with the French novelist and actress Colette, dreams that it is she who is Mata Hari struggling with a surreal version of herself played by a male actor who also shifts into embodiments of Mata Hari's jailor and Colette's real life husband.
Bête Blanche, written as a companion piece for Tango Noir, depicts a woman, Faye, who is at an earlier stage of self-determination than Colette in Tango Noir. The structure in each play is a mirror image of the other, with the whole forming a sort of theatrical diptych on the struggle for spiritual integration.
In Preservation Blues, the third play in the collection, a young photographer Cass, examines photographs she recently took in a surreal and ephemeral New Orleans. A series of voices slip in and out of her narration, with imagery and tales that underline the protagonist's rapidly increasing moral decay.
ROSE SCOLLARD, co-founder of Maenad Theatre, has 31 produced dramas. In 1996 she was a finalist for the Susan Smith Blackburn Prize, an international award for literary excellence in women playwrights. In 199, as Markin Flanagan playwright-in-residence at the University of Calgary, she completed Caves of Fancy, published in Mary Wollstonecraft and Mary Shelley: Writing Lives (Wilfrid Laurier, 2001).
In 2000 she co-authored Strategies: The Business of Being a Playwright in Canada with Caroline Russell-King (Playwright's Canada Press.) Fifteen of her plays appear in North American Women's Drama, an electronic study collection for university libraries. Firebird, published in TYA 5 (Playwrights Union of Canada 1998), premiered in Germany in 2003.
How to order this book
Our books are available through Alpine Book Peddlers, Amazon and, to a lesser degree, Chapters/Indigo. Or you can make a request at your local bookseller. Alpine can be reached at 1-866-478-2280, or click the link below to order. Discounts are available for bulk orders.
Quartet 2018 Launch in Calgary
Join us for the launch of Quartet 2018 at the new Calgary Library.
Our authors for 2018 are a diverse group whose work variously evokes images of a whirling griot dervish, an Arabic oral ruba'iyat linking climate change and the oppression of women, a military brat at the food of the Rockies, and anthropomorphized creatures that morph into a love song that renders queer lives both vulnerable and endearing.
Rooster, Dog, Crow by Jim Nason
Night Flying by Laurie Fuhr
Nouveau Griot by Tanya Evanson
Ruba'iyat for the Time of Apricots by Basma Kavanagh
By Tyler B. PerryAnyone who has been through school in the past half-century has experienced poetry in the form of the multiple-choice reading comprehension test. Tyler Perry's latest collection engages in dialogic, deconstructive play with this familiar format, using...