Pressure Cooker Love Bomb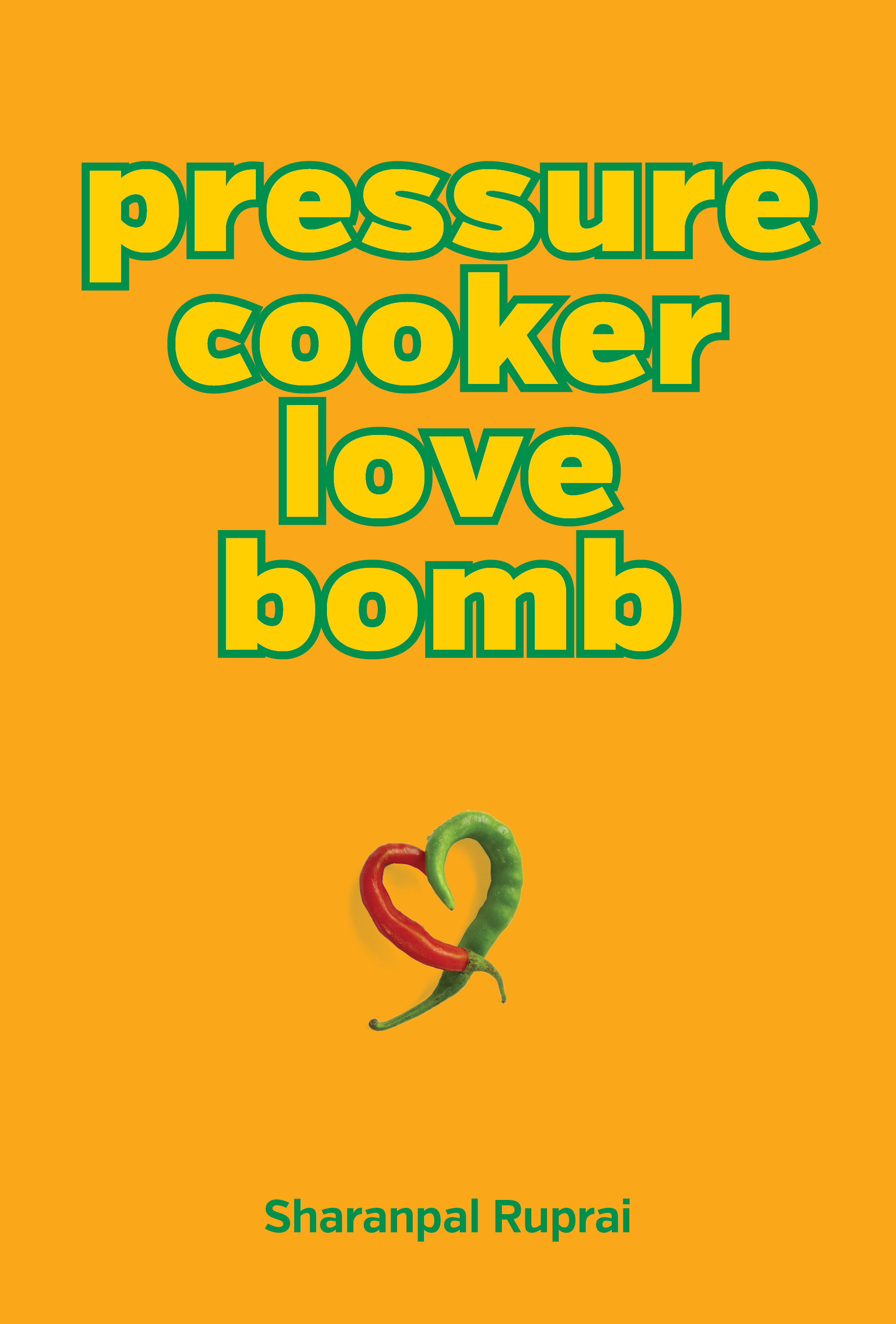 | | |
| --- | --- |
| ISBN # | 9781927823835 |
| Author | Sharanpal Ruprai |
| Pages | 80 |
| Size | 6 x 9 inches |
| Binding type | Soft Cover with Flaps |
| Release Date | April 25, 2019 |
| Price CAD$ | $19.95 |
Poems masquerading as recipes, poems masquerading as survival guides, poems simmered in love, Pressure Cooker Love Bomb is a humorous collection of poems. Ruprai's second collection is infused with intense sexuality, racial tensions, and questions of gender conformity. With various textures of poems, the collection reads as woman of colour's manifesto with instructions. 
Sharanpal Ruprai is an Assistant Professor in the Department of Women's and Gender Studies at the University of Winnipeg. Sharanpal Ruprai's début poetry collection, Seva, was a finalist for the Stephan G. Stephansson Award for Poetry by the Alberta Literary Awards. Her poetry is featured in a number of anthologies: GUSH: Menstrual Manifestos for Our Time, The Calgary Renaissance, Red Silk: An Anthology of South Asian Canadian Women Poets, and Exposed. Pressure Cooker Love Bomb is her second collection of poetry.
sweet like jalebi
Someone said this is your first lover, you will never want to leave her.
~ Dionne Brand
i let the words fly
like a lover tossing her lover
a rope to climb kiss me for real  
you kissed me
that day i had my eyes closed
body navigates
knows love
like it knows heat
over skin sunlight bright
to open eyes  
body melts takes a shape it remembers
breathes life back into forgotten moments
opens your mouth a taste of syrup set me ablaze 
side of your neck, i lick,
suck on your earlobe
you are sweet like jalebi
you smell of the candy aisle 
sticky on my lips a lick up and in around
i suck sweet out you will be my first lover
you will linger take me into your mouth 
i tell you that i want to grow old
with you when i'm old i'll garden
in overalls and rainbow rain boots
no bra no underwear
every evening we will have jalebis
in hot milk      
it will be years later before,
i write a different poem for you
these poems will spoon you like a poem should
but for right now kiss me for real again and again
and just for you, again
How to order this book
Our books are available through Alpine Book Peddlers, Amazon and, to a lesser degree, Chapters/Indigo. Or you can make a request at your local bookseller. Alpine can be reached at 1-866-478-2280, or click the link below to order. Discounts are available for bulk orders.