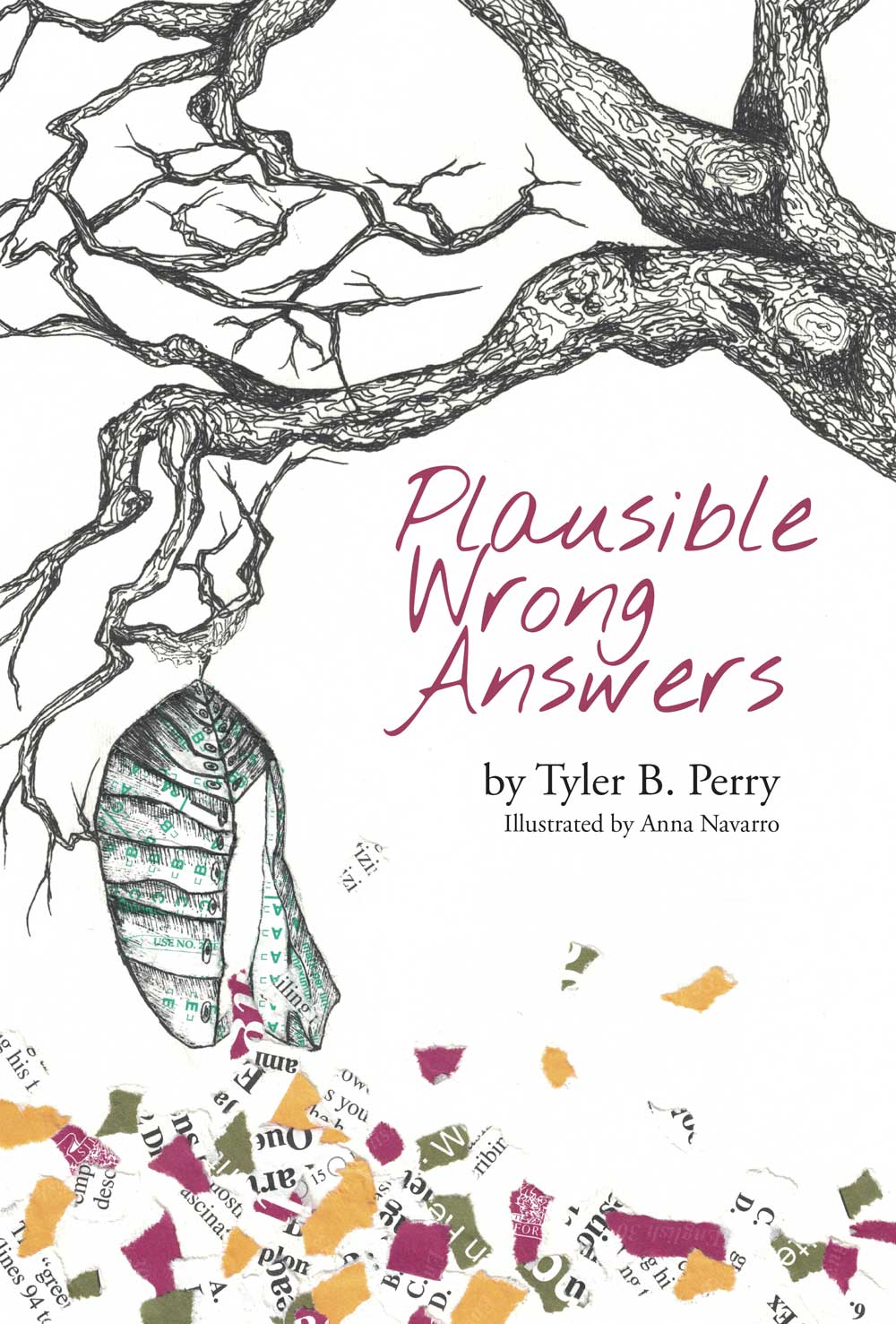 | | |
| --- | --- |
| ISBN # | 9781989466131 |
| Author | Tyler B. Perry |
| Pages | 112 |
| Size | 6 x 9 inches |
| Binding type | Soft Cover with Flaps |
| Release Date | October 22, 2020 |
| Price CAD$ | $19.95 |
Anyone who has been through school in the past half-century has experienced poetry in the form of the multiple-choice reading comprehension test. Tyler Perry's latest collection engages in dialogic, deconstructive play with this familiar format, using his own invented form to explore themes of fear, family, poetry analysis, and the educational experience. These poems involve us in playful readings of text that bring the cult of assessment and reductive poetry analysis into question while deepening our engagement with language, imagery, meaning, and form.
Tyler B. Perry is a Calgary poet and high school English teacher. He is one of the organizers of Can You Hear Me Now?, the Alberta provincial junior high and high school poetry slam, and has performed his poetry to audiences across Canada and as far away as Japan. He is the author of two previous collections of poetry: Lessons in Falling (B House Publications, 2010) and Belly Full of Rocks (Oolichan Books, 2016). He holds a MFA in Creative Writing from the University of British Columbia.
---
Anna Navarro is a Calgary illustrator and poet. She works at the intersection of visual art and language and enjoys experimenting with mixed media. She studies English at the University of Calgary and is an editor at NōD Magazine.
Bare Branches
     the last leaves
     will fall: the final frayed strings
     of an acoustic guitar
     echoes of notes lingering
the air will move more slowly
holding your thoughts
for just a moment longer
seducing them into nostalgia
before they
sweep away
from your
         hollow grasp
                         leaving you
with nothing
but enduring ache
a tuneless instrument
                                 growing frost
How to order this book
Our books are available through Alpine Book Peddlers, Amazon and, to a lesser degree, Chapters/Indigo. Or you can make a request at your local bookseller. Alpine can be reached at 1-866-478-2280, or click the link below to order. Discounts are available for bulk orders.