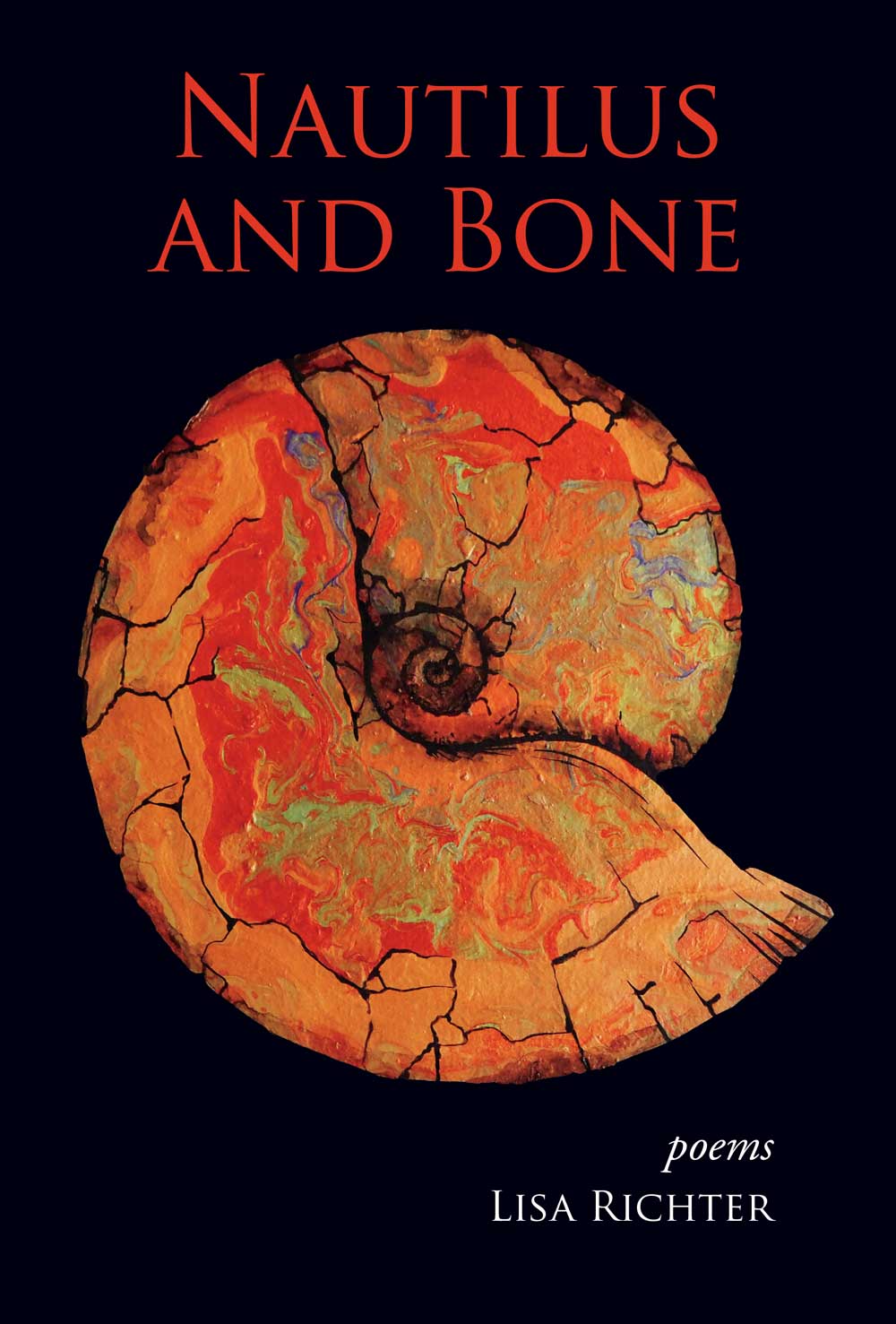 | | |
| --- | --- |
| ISBN # | 9781989466106 |
| Author | Lisa Richter |
| Pages | 112 |
| Size | 6 x 9 inches |
| Binding type | Soft Cover with Flaps |
| Release Date | October 22, 2020 |
| Price CAD$ | $19.95 |
Nautilus and Bone chronicles the life and work of the radical, passionate Russian-Jewish American poet Anna Margolin on her path toward self-determination. Blending myth, surrealism, historical fact and fiction, this collection of persona poems brings to life one of the most celebrated Yiddish poets of her generation.
Lisa Richter is the author of the poetry collection Closer to Where We Began (Tightrope Books, 2017), and a chapbook, Intertextual. Her poetry and non-fiction have appeared in a number of periodicals and anthologies, including The New Quarterly, The Malahat Review, Exile, The Literary Review of Canada, The Puritan, and Locations of Grief: An Emotional Geography (Wolsak and Wynn, 2020). She lives, writes, and works as an English as a Second Language teacher in Toronto.
FRINGE
Chaim paraphrases Marx, quoting Hegel:
all great world events and personages occur twice
the first time as Gothic, the second as farce.
How intricate this pleasure of naming
the void my heart intuits, cavorting
with East Side intelligentsia
who might take me for vapid waif
until they see me grind
men's arguments down to their very dregs
so delicious their sputtering:
Oh my dear Miss Lebensboym, but we do need women
in our movement, who else to speak to domestic concerns?
Amid lampshades fringed with indecency
for lowered gazes we quaff coffee and schnapps
until the sun revolts
against midnight's chloroform.
A burgundy chaise absorbs my limbs.
Women smoking filthy cigarettes caress me
with their ungloved fingers, whispering
of unexpected softness.
How to order this book
Our books are available through Alpine Book Peddlers, Amazon and, to a lesser degree, Chapters/Indigo. Or you can make a request at your local bookseller. Alpine can be reached at 1-866-478-2280, or click the link below to order. Discounts are available for bulk orders.