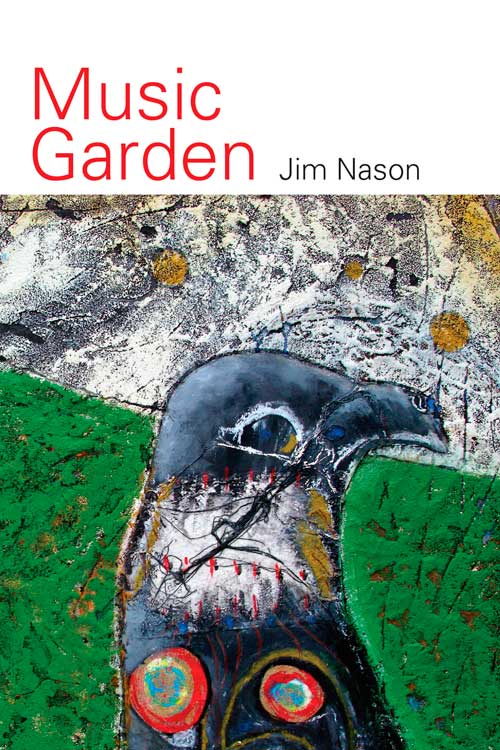 | | |
| --- | --- |
| ISBN # | 9781897181942 |
| Author | Jim Nason |
| Pages | 90 |
| Size | 6 x 9 inches |
| Binding type | Soft Cover |
| Release Date | August 15, 2013 |
| Price CAD$ | $15.95 |
In a deft choreography of words, Jim Nason, moves through the coiled landscape of Toronto's Music Garden, where the blackbird is an ever present companion.  At its centre is an apparition of Lorca, dreams of Dali, "terror . . . bruises and tears." The centrifugal force of the lyric presses, then, into an ecstatic exploration of Ekphrasis where the paintings of Dali, and others, come to life with Nason's extraordinary gifts with imagery. Coupled concludes the collection with visceral and vivid eroticism. The collection is, using Nason's own coinage, "Grandiloquent."
Jim Nason is the author of three other books of poetry, If Lips Were as Red, Narcissus Unfolding, and The Fist of Remembering, the latter an emotionally rich and honest account of the death of his partner from cancer. His novel, The Housekeeping Journals (Turnstone), is, to quote the program of the THIN AIR literary festival in which he appeared, "a warm and unsentimental portrait of a young man who provides home care to a cast of eccentrics in Toronto, including many dying" of the disease. Jim's writing doesn't flinch. And while his subject matter has often been about death and dying, his poetry is filled with light. In many ways his is the truly philosophical view that wastes no time mourning what might have been but is eager to embrace all that life might teach even in the deepest of sorrows. Educated in Montreal (McGill), and Toronto (Ryerson and York), Jim Nason currently lives and works as a social worker in Toronto. His work, praised by writers such as John Ashbery in the United States and Laura Lush here, has appeared in many literary journals across North America.
How to order this book
Our books are available through Alpine Book Peddlers, Amazon and, to a lesser degree, Chapters/Indigo. Or you can make a request at your local bookseller. Alpine can be reached at 1-866-478-2280, or click the link below to order. Discounts are available for bulk orders.
Quartet 2018 Launch in Calgary
Join us for the launch of Quartet 2018 at the new Calgary Library.
Our authors for 2018 are a diverse group whose work variously evokes images of a whirling griot dervish, an Arabic oral ruba'iyat linking climate change and the oppression of women, a military brat at the food of the Rockies, and anthropomorphized creatures that morph into a love song that renders queer lives both vulnerable and endearing.
Rooster, Dog, Crow by Jim Nason
Night Flying by Laurie Fuhr
Nouveau Griot by Tanya Evanson
Ruba'iyat for the Time of Apricots by Basma Kavanagh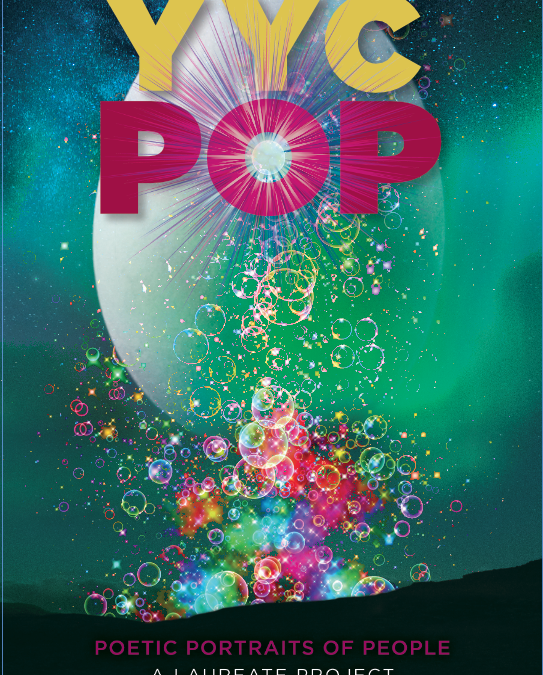 By Sheri-D Wilson If a city is characterized by the people who live there, as Calgary transforms, it is important to acknowledge who we are as we grow and change. With this idea in mind, we asked the community to write about someone who represents or captures the...