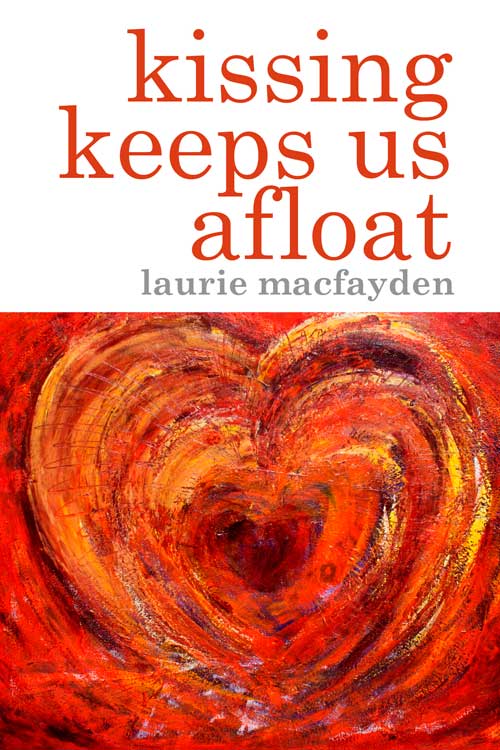 | | |
| --- | --- |
| ISBN # | 9781927823071 |
| Author | Laurie MacFayden |
| Pages | 120 |
| Size | 6 x 9 inches |
| Binding type | Soft Cover with Flaps |
| Release Date | September 1, 2018 |
| Price CAD$ | $15.95 |
Kissing Keeps Us Afloat by Laurie MacFayden is humorous and joyful, uninhibited and sassy; MacFayden positively swaggers with her love of words and imagery.
Laurie MacFayden grew up in southern Ontario and has lived in Edmonton since 1984. Her debut book of poetry, White Shirt, won a Golden Crown Literary Society award and was shortlisted for the Lambda Literary awards. A painter, poet, photographer and avid traveler, she spent more than 30 years as a sports journalist. Her work has appeared in The New Quarterly literary journal, Queering The Way, and DailyHaiku I: A Daily Shot of Zen. When not wordsmithing or playing with light, she enjoys drinking strong coffee in faraway places. She blogs at spatherdab.com and her art lives at www.lauriemacfayden.com
The colour red infuses Kissing Keeps Us Afloat as blood, anger, and love infiltrate our lives. Red flows as wondrous crayons shading in the shape of a life lived passionately. With flashes of humour and the occasional playful rhyme, Laurie MacFayden urges us to keep loving, losing, caring, and colouring. Not always with the red crayons, but these poems remind us to keep those ones — in their hues of crimson and lust — well-sharpened.
Swinging and searing verses, meditative narratives, honky-tonk tunes and catalogues of favoured things (including what lovers bring — or leave behind), all merge to make Kissing Keeps Us Afloat a book for tongues and lips to sing. MacFayden knows painting and music, and she loves words and women. The result is art without limit, craft without regret, and poetry that faces trauma and embraces the erotic.  MacFayden tells us, "some days," a poet "will swagger home with roses; / some days, she will stagger home with thorns."  Because her heart and mind are open to hurts and salves, the poet both suffers and exults. She sets her eyes–and sights–directly on bedrooms, kitchens, living rooms, beaches, forest glades, motels, streets, and all the passion plays and comedies enacted in these places.  Thus, she shows us that home is where the lover is, and home is where love is born, "hidden … in mitochondrial strands" or even in "the intimate seams of some underthings."  MacFayden's poetry is both red-hot and cool-blue, white lies and film noir, memory and truth. In the supposed mundane, she shows us, transcendence awaits.
How to order this book
Our books are available through Alpine Book Peddlers, Amazon and, to a lesser degree, Chapters/Indigo. Or you can make a request at your local bookseller. Alpine can be reached at 1-866-478-2280, or click the link below to order. Discounts are available for bulk orders.
Quartet 2018 Launch in Calgary
Join us for the launch of Quartet 2018 at the new Calgary Library.
Our authors for 2018 are a diverse group whose work variously evokes images of a whirling griot dervish, an Arabic oral ruba'iyat linking climate change and the oppression of women, a military brat at the food of the Rockies, and anthropomorphized creatures that morph into a love song that renders queer lives both vulnerable and endearing.
Rooster, Dog, Crow by Jim Nason
Night Flying by Laurie Fuhr
Nouveau Griot by Tanya Evanson
Ruba'iyat for the Time of Apricots by Basma Kavanagh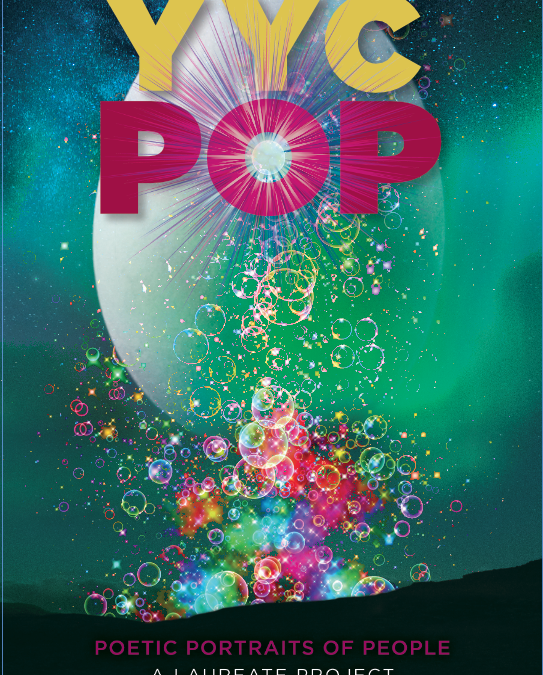 By Sheri-D Wilson If a city is characterized by the people who live there, as Calgary transforms, it is important to acknowledge who we are as we grow and change. With this idea in mind, we asked the community to write about someone who represents or captures the...