| | |
| --- | --- |
| ISBN # | 9781897181966 |
| Author | Juleta Severson-Baker |
| Pages | 90 |
| Size | 6 x 9 inches |
| Binding type | Soft Cover |
| Release Date | August 15, 2013 |
| Price CAD$ | $15.95 |
The erotic impulse is embodied in Incarnate through a passionate wrestling with image and form. Juleta Severson-Baker wills memory and desire onto the page until "the seduction is complete".  The force of these poems is palpable. Readers witness the poet take a polluted river into her "belly like a snake takes a venomous toad", experience orgasm as birth, and hike above tree line to ultimately "hear what I came to know". The poetry in Incarnate is a sensuous plunging into the body. Readers will emerge grateful for the book's manifestation of experience, and for the human body itself.
Juleta Severson-Baker lives in Calgary, Alberta where she writes, teaches poetry and performance at the Mount Royal University Conservatory, works as a birth doula, and mothers two children. Her poetry has been previously published in All That Uneasy Spring (a Leaf Press chapbook ed. Patrick Lane), the journals NõD and Freefall, and online at Verse Daily and The House of Blue Skies. In 2010 her chapbook A Hundred Pelts won Freefall press' 20th Anniversary contest for poetry.
Incarnate is a brilliant collection of poems that capture the tension between the quotidian and the miraculous –"the hiccups-of-magic in the world" – recognizing that the two inform every moment of the day. Both intimate and wide ranging, sensuous and spiritual, sorrowful and ecstatically joyful, these poems celebrate everything that is human, and blend observation with secure craftsmanship. Juleta Severson-Baker observes the world with love and precision, and through her vision, enlarges our own. This is a book to be grateful for.
The sensuality of Juleta's poems is obvious in the first word. That's not easy to do: make words feel like moving lips. And the pleasure of them will be clear, too, when someone, feeling these poems, will not be content with an empty room, and say them out loud. I've known the mourning in this book, and I know that the words for that loss were waiting here all along. What delights me most, though, in reading all these poems together is the way they teach us that everything in life waits for the language to make it more than real.
Metaphor erupts in these poems, most evidently in the surreal "Leaving," but once you see it in one or two poems, you see it in all of Juleta's poetry. Poetry is the most that can be wrung from language, and the most vivid images in it are the ones that were never seen until made incarnate in art.
How to order this book
Our books are available through Alpine Book Peddlers, Amazon and, to a lesser degree, Chapters/Indigo. Or you can make a request at your local bookseller. Alpine can be reached at 1-866-478-2280, or click the link below to order. Discounts are available for bulk orders.
Quartet 2018 Launch in Calgary
Join us for the launch of Quartet 2018 at the new Calgary Library.
Our authors for 2018 are a diverse group whose work variously evokes images of a whirling griot dervish, an Arabic oral ruba'iyat linking climate change and the oppression of women, a military brat at the food of the Rockies, and anthropomorphized creatures that morph into a love song that renders queer lives both vulnerable and endearing.
Rooster, Dog, Crow by Jim Nason
Night Flying by Laurie Fuhr
Nouveau Griot by Tanya Evanson
Ruba'iyat for the Time of Apricots by Basma Kavanagh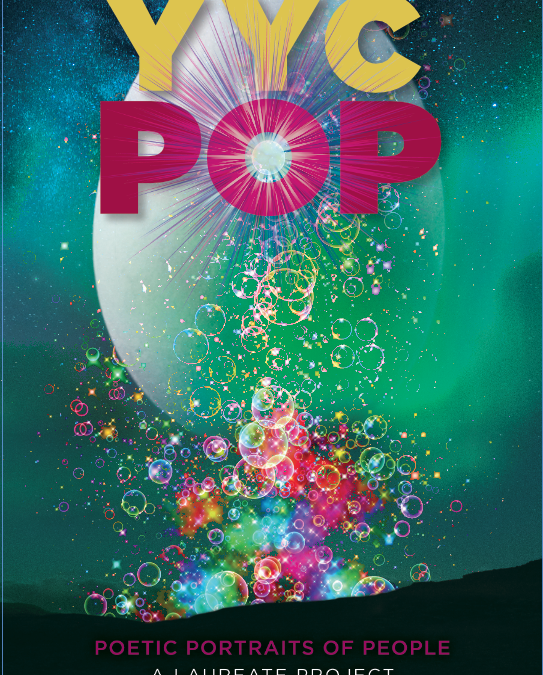 By Sheri-D Wilson If a city is characterized by the people who live there, as Calgary transforms, it is important to acknowledge who we are as we grow and change. With this idea in mind, we asked the community to write about someone who represents or captures the...