Goddess Gone Fishing for a Map of the Universe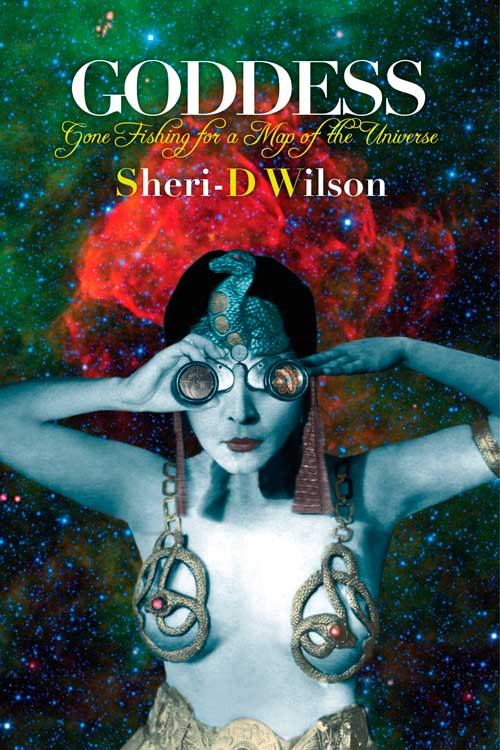 | | |
| --- | --- |
| ISBN # | 9781897181607 |
| Pages | 112 |
| Size | 6 x 9 inches |
| Binding type | Soft Cover |
| Release Date | June 1, 2012 |
| Price CAD$ | $15.95 |
Goddess Gone Fishing for a Map of the Universe transports you into the "now" of metaphysical possibility, to fly between solitude and wild abandon, from Buddha blink to cosmic flare.
At once organic, spiritual and technical,  Goddess Gone Fishing for a Map of the Universe  uses QR codes to send readers outside the book to new vantage points. Wilson says, "QR codes bridge the gap between pencil and tech where poetry is high paced, high energy and the perspective is technology." In performance Sheri-D moves outside the book; QR is outside the book. The experience of poetry is lifted off the written page and transported to a totally new platform.
Pervading the book is Wilson's belief in an upsurge of feminine divine energy that will quell the madness of our times.
Sheri-D Wilson has published 8 collections of poetry. One of her earlier collections published by Frontenac House, Re:Zoom, won the 2006 Stephan G. Stephansson Award for Poetry, and was shortlisted for the CanLit Award. In 2011 she edited The Spoken Word Workbook: inspiration from poets who teach(CSWS/BCP), which launched its interactive website on February 15 of this year.
Sheri-D has also produced two Spoken Word CDs and four award-winning VideoPoems, all produced for BravoFACT. She is a regular on CBC & CKUA radio, and has performed around the world, from Canada and the USA to Africa and Europe. This spring she will be performing in London and Barcelona.
Sheri-D has been the Artistic Director/Producer of the Calgary Spoken Word Festival since 2003, she organized SWAN (Spoken Word Arts Network) in 2005 & 2007, produced the 2008 National Slam of Canada in Calgary, and since 2007 has been the Program Director of the Spoken Word Program at Banff Centre. She has served on many committees for the League of Canadian Poets, and was on National Council for the Writers Union of Canada. In 2006 The National Slam presented her with the Poet of Honour Award.  Since then, Sheri-D produced and hosted the Calgary Monthly Slam, until The Ink Spot Collective took over the reins in January 2012. Presently, Sheri-D organizes and hosts the Youth Slam at the Calgary Library the second Saturday of every month.
How to order this book
Our books are available through Alpine Book Peddlers, Amazon and, to a lesser degree, Chapters/Indigo. Or you can make a request at your local bookseller. Alpine can be reached at 1-866-478-2280, or click the link below to order. Discounts are available for bulk orders.
Quartet 2018 Launch in Calgary
Join us for the launch of Quartet 2018 at the new Calgary Library.
Our authors for 2018 are a diverse group whose work variously evokes images of a whirling griot dervish, an Arabic oral ruba'iyat linking climate change and the oppression of women, a military brat at the food of the Rockies, and anthropomorphized creatures that morph into a love song that renders queer lives both vulnerable and endearing.
Rooster, Dog, Crow by Jim Nason
Night Flying by Laurie Fuhr
Nouveau Griot by Tanya Evanson
Ruba'iyat for the Time of Apricots by Basma Kavanagh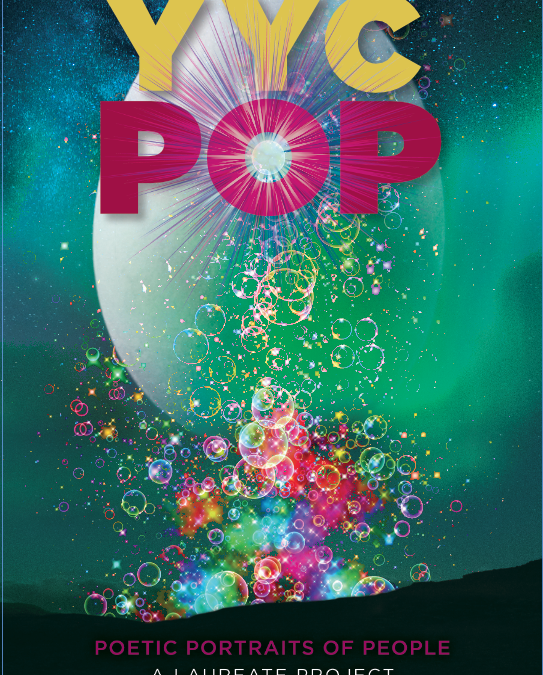 By Sheri-D Wilson If a city is characterized by the people who live there, as Calgary transforms, it is important to acknowledge who we are as we grow and change. With this idea in mind, we asked the community to write about someone who represents or captures the...