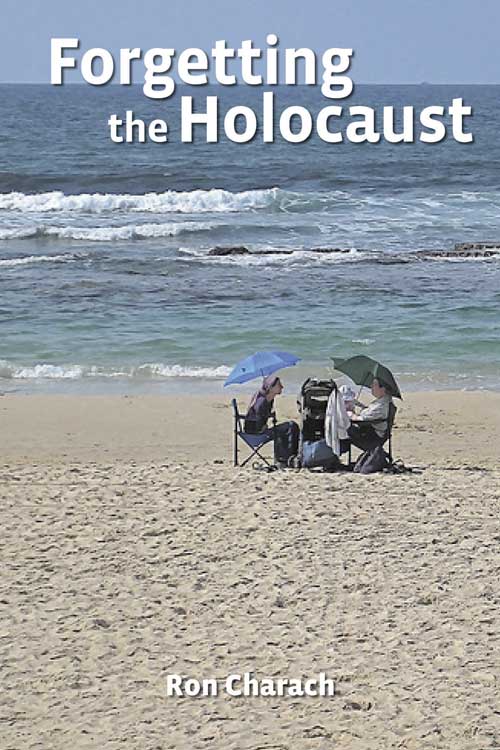 | | |
| --- | --- |
| ISBN # | 9781897181461 |
| Pages | 96 |
| Size | 6 x 9 inches |
| Binding type | Soft Cover |
| Release Date | May 1, 2011 |
| Price CAD$ | $15.95 |
In Forgetting the Holocaust, Ron Charach reflects on his life as a Jew raised in post-Holocaust Canada. Charach's  poems look back on a life of accomplishment and reflect, sometimes with broad comedy, sometimes with great confessional power, on what it means, coming from such a beginning, to be a good Jew, a good son, a good man.[/tabber]
Winnipeg-born Ron Charach is the author of eight books of poetry, among them Dungenessque, winner of the Canadian Jewish Book Award for Poetry in 2003. His work is widely published in national and international journals and anthologies of writing by doctors about their craft. He was contributing editor of The Naked Physician, the sole anthology of poetry by Canadian medical practitioners. A practicing psychiatrist now residing in Toronto, Charach combines a physician's candid eye for the foibles and betrayals of the body with a psychiatrist's compassion for the suffering of the mind. He creates poems around the memorable image, the anecdote that, on the surface, seems to say little, yet opens to reveal a great deal about the human condition. Ron's humanistic convictions regularly find voice in the letters pages of Canadian and American newspapers. Essays that define and elaborate on his liberal humanist views are found in his 2009 collection, Cowboys and Bleeding Hearts, from Wolsak & Wynn.
Forgetting the Holocaust has poems rich in history both familial and general – "Synagogue," alive with the hoofbeats of Polish cavalry, "Hecla Island" with its memorably powerful ending, and, in a change of scale, a bunch of lovely lines on a 12-year-old Lab. Among these and many others runs a skein of bodily humour worthy of "The Two Ronnies," a comparison which, let me insist, is (as they say) no small compliment.
Ron Charach is a poet with a storyteller's gift for characterization and anecdote. His new poems resonate with memorable personalities: Bandler, the caustic school janitor; Clifton, the gruff handyman; and Ludochka, the seductress. Charach reaches his poetic height in the evocative "Jewish Grain," and the heartbreaking "March of the Innocents." His work is stylistically varied yet consistent in its devotion to humanism and in its moral objective – rare qualities in poetry these days.
How to order this book
Our books are available through Alpine Book Peddlers, Amazon and, to a lesser degree, Chapters/Indigo. Or you can make a request at your local bookseller. Alpine can be reached at 1-866-478-2280, or click the link below to order. Discounts are available for bulk orders.
Quartet 2018 Launch in Calgary
Join us for the launch of Quartet 2018 at the new Calgary Library.
Our authors for 2018 are a diverse group whose work variously evokes images of a whirling griot dervish, an Arabic oral ruba'iyat linking climate change and the oppression of women, a military brat at the food of the Rockies, and anthropomorphized creatures that morph into a love song that renders queer lives both vulnerable and endearing.
Rooster, Dog, Crow by Jim Nason
Night Flying by Laurie Fuhr
Nouveau Griot by Tanya Evanson
Ruba'iyat for the Time of Apricots by Basma Kavanagh
By Tyler B. PerryAnyone who has been through school in the past half-century has experienced poetry in the form of the multiple-choice reading comprehension test. Tyler Perry's latest collection engages in dialogic, deconstructive play with this familiar format, using...