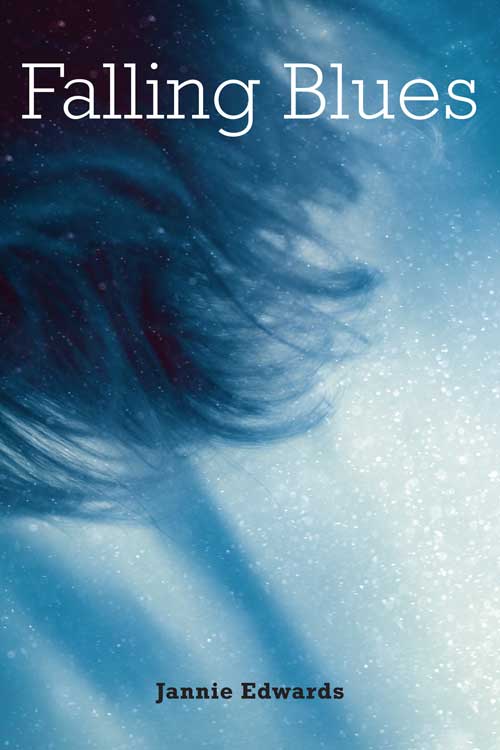 | | |
| --- | --- |
| ISBN # | 9781897181362 |
| Pages | 72 |
| Size | 6 x 9 inches |
| Binding type | Soft Cover |
| Release Date | April 1, 2010 |
| Price CAD$ | $15.95 |
Falling Blues sings about edges and air, about fear, about letting go, jumping, plunging. The poems chart some of the many ways we have of falling in and out (of love, of lines), of falling for and under (spells, sinners, mystics), of falling off and down and getting back up and on again. It`s about what throws and carries us, what we are given, what we learn and what – and who – we take with us on the vertiginous journey through the body`s mischief, to the stillness we imagine lies beyond falling.
Shortlisted – Stephan G. Stephansson Award for Poetry
Falling Blues Longlisted for the Alberta Reader's Choice
Jannie Edwards was born in South Africa and now lives and writes in Edmonton, Alberta. Her second book of poetry, Blood Opera: The Raven Tango Poems, was a collaboration with visual artist Paul Saturley and was adapted for the stage by Edmonton's Theatre Prospero. Her videopoem, Engrams: Reach and Seize Memory, is a collaborative work inspired by the installation tryptych of Edmonton artist Darci Mallon. The work features Edwards' poetry translated into American Sign Language and performed by Deaf actor and translator Linda Cundy. Jannie Edwards' website ishttp://www.jannieedwards.ca.
At home in the canon of Canadian lyricism.
Familiar comforts – marital beds, teacups – are balanced on the knife edge of language, scissored into poetic forms from villanelle to blues. The result is attentive and disconcerting. The beautiful success of this superb collection is due to the use of verbs, always freshly precise and colourfully sound.
How to order this book
Our books are available through Alpine Book Peddlers, Amazon and, to a lesser degree, Chapters/Indigo. Or you can make a request at your local bookseller. Alpine can be reached at 1-866-478-2280, or click the link below to order. Discounts are available for bulk orders.
Quartet 2018 Launch in Calgary
Join us for the launch of Quartet 2018 at the new Calgary Library.
Our authors for 2018 are a diverse group whose work variously evokes images of a whirling griot dervish, an Arabic oral ruba'iyat linking climate change and the oppression of women, a military brat at the food of the Rockies, and anthropomorphized creatures that morph into a love song that renders queer lives both vulnerable and endearing.
Rooster, Dog, Crow by Jim Nason
Night Flying by Laurie Fuhr
Nouveau Griot by Tanya Evanson
Ruba'iyat for the Time of Apricots by Basma Kavanagh
By Tyler B. PerryAnyone who has been through school in the past half-century has experienced poetry in the form of the multiple-choice reading comprehension test. Tyler Perry's latest collection engages in dialogic, deconstructive play with this familiar format, using...