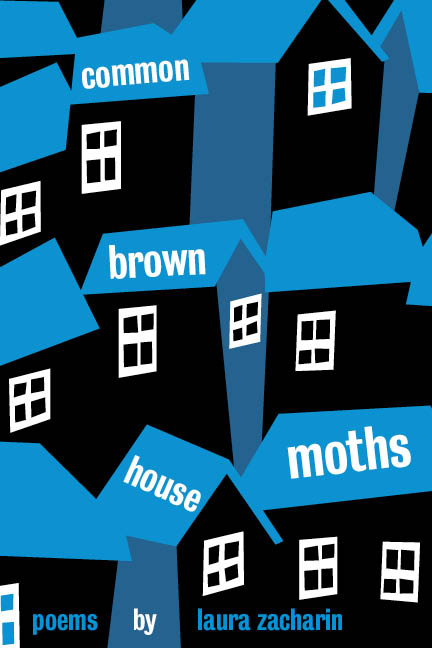 | | |
| --- | --- |
| ISBN # | 9781927823989 |
| Author | Laura Zacharin |
| Pages | 86 |
| Size | 6 x 9 inches |
| Binding type | Soft Cover with Flaps |
| Release Date | September 16, 2019 |
| Price CAD$ | $19.95 |
Production details are not yet finalized, so the above information may change.
In Common Brown House Moths, poems step back from the hurry, blur and ordinariness to take a closer look at the the hazards of daily life . From her work as a doctor and  everyday family life, first time author, Laura Zacharin considers themes of memory, change, Illness, recovery and loss. A variety of poetic forms, uses energy of these forms to engage with encounter and experience. Sometimes with humour, always with stark honesty, and often indirectly, Zacharin uses ordinary language for clarity and immediacy in this elegant and imagistic collection rife with emotional pull.
In  2018 Laura Zacharin completed her creative writing certificate at University of Toronto's School of Continuing Studies was awarded the 2018 Marina Nemat Award and shortlisted for the 2016 Janice Colbert Poetry Award. Laura lives in Toronto where she works as a family doctor. In 2017 she attended the Emerging Writer's Intensive at the Banff Centre. She was a finalist for the Far Horizons poetry contest in 2018. Her poetry has been published in The Fiddlehead. This is her first book.
American Mestengo
Every time the horse dies she writes another prayer.
Some in plain English, some in languages
she doesn't speak or understand.  
The pen keeps moving or sometimes it's just her lips —
Blessed be or May he rest in or Restore him.
On her desk, scribbles pile up,
booklets, loose-leaf binders, scraps.  Her skin
against bond, smooth and flat. Calluses
on her inky thumb and index. 
                                                        In the predawn,
horses cross the field, over the bridge. Some gallop, forage,
get their fill. Others stumble, limp; their legs
are thin and weak. Cracks mark their hooves.
Some are ringed with flies, their eyes
so runny and swollen they don't close.  Some nicker and bray,
lie down on the vast and dusty plain.
                                                          And she is in her room,
listening.  She's always listening, waiting
for another horse to jump a make-shift fence
or clear a river.  She scrawls wildly,
running  alongside horse as fast as her legs
— slow and only human —will carry her.
The light in her room is on and on.  She loves.
Has always loved.  The horses, their doleful eyes, their coats
—bristly in one direction, smooth in the other —
rubs her palm along the mane.
But they are miles away, running and running.  Can't stop
thinking of those damn horses.  Their horsey smell,
the rhythm of their hooves on the sandy plain. 
It doesn't matter if they're not really hers.
That they belong to horse.
Can't sleep, always expecting or not expecting news
to come and it does it doesn't come. She gets an email,
a text, ur horse, the phone rings.  A man shows up
at her door with a special delivery, or letters
smudged in the night through the grime on her window,
a prickle on the back of her neck.   
                                                            She just knows. 
I'm so sorry to inform you — 
How to order this book
Our books are available through Alpine Book Peddlers, Amazon and, to a lesser degree, Chapters/Indigo. Or you can make a request at your local bookseller. Alpine can be reached at 1-866-478-2280, or click the link below to order. Discounts are available for bulk orders.