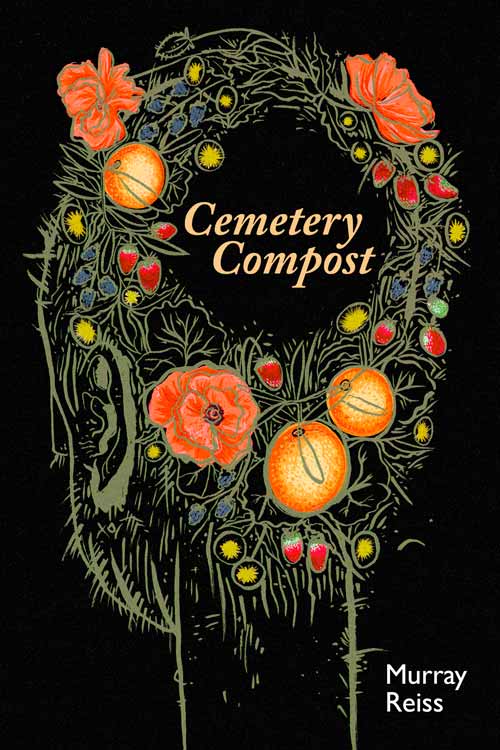 | | |
| --- | --- |
| ISBN # | 9781927823581 |
| Author | Murray Reiss |
| Subject | POETRY / Canadian |
| Pages | 92 |
| Size | 6 x 9 inches |
| Binding type | Soft Cover with Flaps |
| Release Date | August 19, 2016 |
| Price CAD$ | $15.95 |
By turns garrulous and gnomic, playful and foreboding, tender and raucous, these poems plumb our daily contradictions and divided natures. Treading a taut line between bemusement and despair, they tiptoe through the unexploded ordnance of time. Like the compost pile invoked by its title, this book throws off the heat of transformation: a shoplifter's onion tumbles through the Spanish Civil War only to surface in a California chicken farm; a cream-coloured Persian kitten provokes a reckoning with Viagra; a café menu in Phnom Penh redeems the inventor of the AK-47. These are poems that dissolve the distinctions between heartbreak and humour, politics and pets, mortality and the taste of a single strawberry, revealing our inner and outer worlds as – thrillingly – one and the same.
Murray Reiss has lived on Salt Spring Island, B.C., since 1979. His first book, The Survival Rate of Butterflies in the Wild (Hagios Press), won the League of Canadian Poets' Gerald Lampert Memorial Award for the best first book of poetry published in Canada in 2013. His poetry and prose have been published in literary magazines and anthologies in Canada and the United States, and short-listed for a number of prizes and awards. His chapbook Distance from the Locuswas published in 2005 by Mothertongue Press. Reiss brings his poetry to life on the stage as well as the page as a Climate Action Performance Poet and founding member of the Only Planet Cabaret.
How to order this book
Our books are available through Alpine Book Peddlers, Amazon and, to a lesser degree, Chapters/Indigo. Or you can make a request at your local bookseller. Alpine can be reached at 1-866-478-2280, or click the link below to order. Discounts are available for bulk orders.
Quartet 2018 Launch in Calgary
Join us for the launch of Quartet 2018 at the new Calgary Library.
Our authors for 2018 are a diverse group whose work variously evokes images of a whirling griot dervish, an Arabic oral ruba'iyat linking climate change and the oppression of women, a military brat at the food of the Rockies, and anthropomorphized creatures that morph into a love song that renders queer lives both vulnerable and endearing.
Rooster, Dog, Crow by Jim Nason
Night Flying by Laurie Fuhr
Nouveau Griot by Tanya Evanson
Ruba'iyat for the Time of Apricots by Basma Kavanagh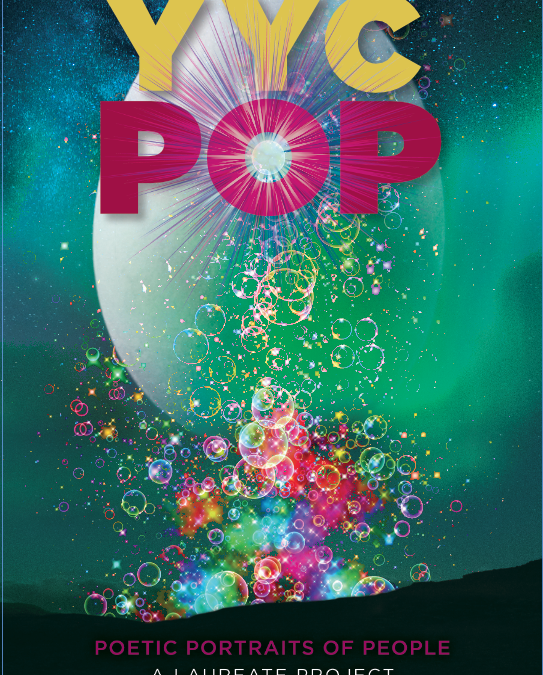 By Sheri-D Wilson If a city is characterized by the people who live there, as Calgary transforms, it is important to acknowledge who we are as we grow and change. With this idea in mind, we asked the community to write about someone who represents or captures the...