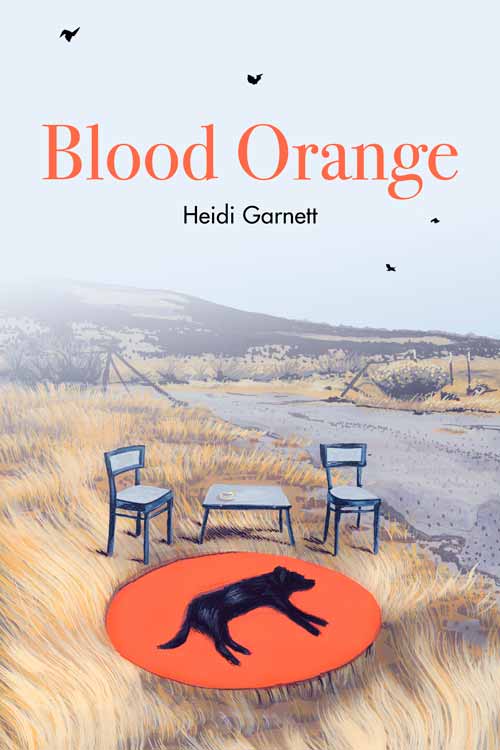 | | |
| --- | --- |
| ISBN # | 9781927823521 |
| Author | Heidi Garnett |
| Subject | POETRY / Canadian |
| Pages | 92 |
| Size | 6 x 9 inches |
| Binding type | Soft Cover with Flaps |
| Release Date | August 20, 2017 |
| Price CAD$ | $15.95 |
Blood Orange ponders the resilience of the human spirit as it explores the meaning of home (Heimat) and homelessness, and circles themes such as forced displacement and loss. Memory is interrogated, but never completely trusted as the poems shift back and forth between post-war Poland and western Canada, the past and present day and other unnameable time frames. Life and death, eros and thantos intermingle in a world in which a mother braids her child's hair with hands of smoke and "where there is nowhere to sit comfortably" or feel safe, a world in which one is forever a refugee and without legitimate citizenship.
Heidi Garnett was born near Gdansk (Danzig) during the Second World War. Prior to being expulsed in 1945-46, her Mennonite family had farmed the delta called the Danziger Werder since the 1570s. Her poems have been published in literary journals and anthologies across Canada, in England and in California. She was shortlisted for the Arvon prize in London and was runner-up for the Rattle prize in Los Angeles. In addition, she has won the Descant Winston Collins prize and placed or been shortlisted in poetry contests sponsored by Canada Writes, Arc, Antigonish Review, Fiddlehead, CV2, Freefall and Room. She was awarded the Timothy Findlay scholarship by Humber College for her fiction work and included in The Best Canadian Poetry in English, ed. Stephanie Bolster, in 2008. She graduated with an MFA in Creative Writing from UBC Okanagan in 2010.
How to order this book
Our books are available through Alpine Book Peddlers, Amazon and, to a lesser degree, Chapters/Indigo. Or you can make a request at your local bookseller. Alpine can be reached at 1-866-478-2280, or click the link below to order. Discounts are available for bulk orders.
Quartet 2018 Launch in Calgary
Join us for the launch of Quartet 2018 at the new Calgary Library.
Our authors for 2018 are a diverse group whose work variously evokes images of a whirling griot dervish, an Arabic oral ruba'iyat linking climate change and the oppression of women, a military brat at the food of the Rockies, and anthropomorphized creatures that morph into a love song that renders queer lives both vulnerable and endearing.
Rooster, Dog, Crow by Jim Nason
Night Flying by Laurie Fuhr
Nouveau Griot by Tanya Evanson
Ruba'iyat for the Time of Apricots by Basma Kavanagh
By Tyler B. PerryAnyone who has been through school in the past half-century has experienced poetry in the form of the multiple-choice reading comprehension test. Tyler Perry's latest collection engages in dialogic, deconstructive play with this familiar format, using...