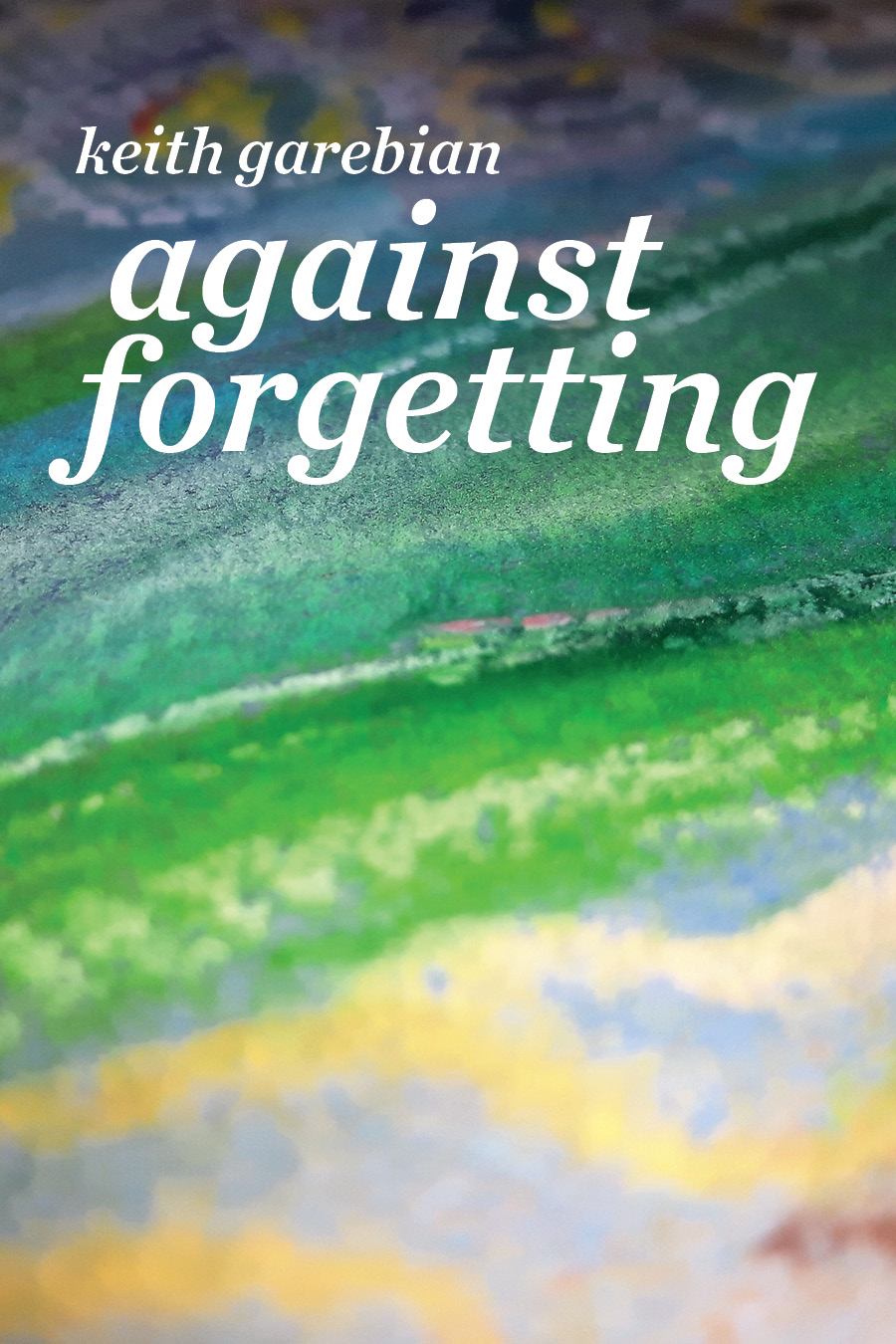 | | |
| --- | --- |
| ISBN # | 9781927823941 |
| Author | Keith Garebian |
| Pages | 60 |
| Size | 6 x 9 inches |
| Binding type | Soft Cover with Flaps |
| Release Date | September 17, 2019 |
| Price CAD$ | $19.95 |
A delve into the personal history of a man affected by the Armenian genocide and the ways he makes Canada home. The poetic lines and strong emotional tug of the book outline the long lasting effects of trauma and what it means to remake a home.
KEITH GAREBIAN is an award-winning author of 24 books (eight of poetry) to date. He was shortlisted for the Freefall Magazine Poetry Award and the Gwendolyn MacEwen-Exile Poetry Award in 2015, and the GritLit Poetry Award in 2016. He has been a juror for the Gerald Lampert Award and other poetry competitions. Some of his poetry has been translated into French, Armenian, Hebrew, Romanian, and Bulgarian.
The Toughest Organ
The heart, the toughest organ
beating in burning caves stopped with rock,
crucifixions on high altars,
under water where fish leech the drowned.
The heart beats in relics,
buttons, hair, shoes, gold teeth.
No need for more inventories.
The heart lives strongest against forgetting
in paper trails. Crusoe's journal, Anne Frank's diary,
Radnoti's small notebook soaked in body fluids,
Oh, if I could believe     that I haven't merely borne
what is worthwhile, in my heart; that there is, to return a home.[i]
Hikmet's prison letters to his wife,
(I'm not allowed
                          to see the sky overhead…)[ii]
Gunter Eich's postcards:
Fine,
fine.
But when the war is over
we'll go to Minsk
and pick up Grandmother.[iii]
[i] Miklos Radnoti, "Forced March."
[ii] Nazim Hikmet, "Letters from a Man in Solitary."
[iii] Gunter Eich, "Old Postcards."
How to order this book
Our books are available through Alpine Book Peddlers, Amazon and, to a lesser degree, Chapters/Indigo. Or you can make a request at your local bookseller. Alpine can be reached at 1-866-478-2280, or click the link below to order. Discounts are available for bulk orders.