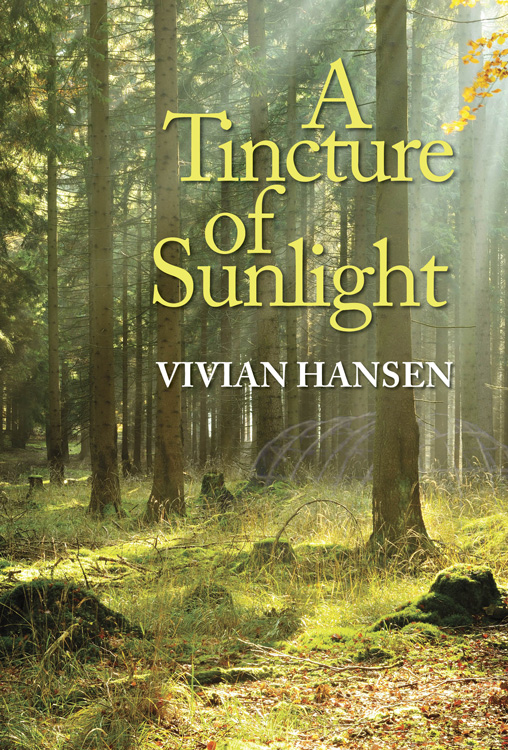 | | |
| --- | --- |
| ISBN # | 9781927823675 |
| Author | Vivian Hansen |
| Subject | POETRY / Canadian |
| Pages | 116 |
| Size | 6 x 9 inches |
| Binding type | Soft Cover with Flaps |
| Release Date | September 19, 2017 |
| Price CAD$ | $19.95 |
This collection of poetry honours the small stories about Old Man, who has lived a real life as an uncommon character. His life and its diverse tales are sensate, enticing the reader into Old Man's individual and mythical being. Old Man as Cree/white soldier, biologist, father, son and lover releases these stories into the realm of legend. As such, he assumes the extraordinary character of Old Man, the trickster and creator of native lore. He is mythic, enigmatic, and symbolic in his power to evoke energy in his stories. These stories are set in wartime Europe and post-WWII Saskatchewan. The Canadian landscape allows Old Man the setting of freedom to talk and reminisce. In old age, he begins to make sense of his life, as he shimmies between his boundaries of white and native ways of knowing. The narrator and collector of these stories is Lover, who provides a quality of resonance in her intellectual and emotional reflections of Old Man. Lover relates Old Man's stories through a connection of simultaneous distance and intimacy; tenderness and violence, eroticism and earthiness.
Vivian Hansen has published in genres of fiction, nonfiction, and poetry. A Bitter Mood of Clouds was published by Frontenac House in 2013, a Long Poem that tells the story of Arne Petersen, who received gender reassignment in Denmark in 1953. Earlier work includes Angel Alley: the Victims of Jack the Ripper and Never Call it Bird: the Melodies of AIDS (Passwords Enterprises) and Leylines of My Flesh (Touchwood 2002), which chronicles the immigration experience of Danish Canadians. Vivian's essay 'Hundedagene and the Foxtail Phenomena" appears in Coming Here, Being Here: A Canadian Migration Anthology (Guernica 2016). Vivian teaches creative writing at Mount Royal University and the University of Calgary, as well as at the Alexandra Writers Centre. She is a member of The League of Canadian Poets and The Writers Guild of Alberta. She holds an MFA in Creative Writing from the University of British Columbia.
How to order this book
Our books are available through Alpine Book Peddlers, Amazon and, to a lesser degree, Chapters/Indigo. Or you can make a request at your local bookseller. Alpine can be reached at 1-866-478-2280, or click the link below to order. Discounts are available for bulk orders.
Quartet 2018 Launch in Calgary
Join us for the launch of Quartet 2018 at the new Calgary Library.
Our authors for 2018 are a diverse group whose work variously evokes images of a whirling griot dervish, an Arabic oral ruba'iyat linking climate change and the oppression of women, a military brat at the food of the Rockies, and anthropomorphized creatures that morph into a love song that renders queer lives both vulnerable and endearing.
Rooster, Dog, Crow by Jim Nason
Night Flying by Laurie Fuhr
Nouveau Griot by Tanya Evanson
Ruba'iyat for the Time of Apricots by Basma Kavanagh
By Tyler B. PerryAnyone who has been through school in the past half-century has experienced poetry in the form of the multiple-choice reading comprehension test. Tyler Perry's latest collection engages in dialogic, deconstructive play with this familiar format, using...