Reckless Toward Blossoming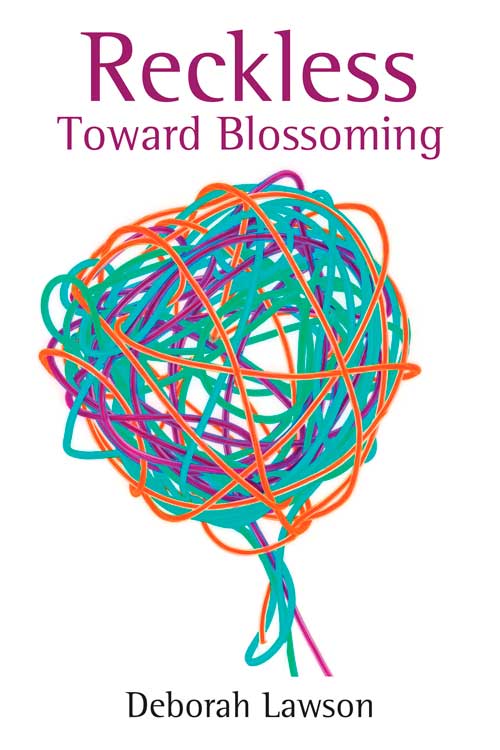 | | |
| --- | --- |
| ISBN # | 9781897181928 |
| Author | Deborah Lawson |
| Pages | 90 |
| Size | 6 x 9 inches |
| Binding type | Soft Cover |
| Release Date | August 15, 2013 |
| Price CAD$ | $15.95 |
Starting with a promise, Reckless Toward Blossoming begins a conversation with solitude, landscape and awakening. Through an ever-expanding world, we journey with the poet to navigate the "intersections of ditching streams," ask haunting questions of the "lake with no bottom" and find courage on "the only 40 acres I know anything about."
The discoveries of geography mirror an inner journey that is at times elevated and at times a plunge into dark reflection. Passing through these "tumbled terrains," the poet's voyage ultimately opens into realms of hope and spacious anticipation, where "Bones knit./Sunlight returns."
Deborah Lawson is a freelance writer, editor, communication consultant and Workshop facilitator. An award-winning poet whose work has appeared in literary magazines and poetry anthologies, she occasionally strays into songwriting. Deborah's first book of poetry, Reckless Toward Blossoming, is to be one of the volumes in the 2013 Quartet series from Frontenac House.
How to navigate between a life previously held and the one in which, after a moment's scattered turning, we find ourselves? Reckless Toward Blossoming has its roots here, balanced between childhood in a military household, where every year meant new territory, and the life of a wife and mother decades later, facing an expected anchor suddenly cut adrift. The beauty of these poems (and there is so much deep beauty here) is in their willingness to navigate those severed edges. Lawson asks us, in myriad subtle ways, whether we ought to give in at the sight of those black, impassable places, or whether trust is strong enough to carry us across grief. And it is—impossibly, gracefully, every time.
In Reckless Toward Blossoming, Deborah Lawson reflects on time (and its tick-taunts), on years that are lost to painful freedoms, and on 'hope's other name,' which is 'surprise.' These are elegant, forceful poems that play beautifully with the sound of language: "a rolling chrome hubcap / coiling noisily on the concrete."
How to order this book
Our books are available through Alpine Book Peddlers, Amazon and, to a lesser degree, Chapters/Indigo. Or you can make a request at your local bookseller. Alpine can be reached at 1-866-478-2280, or click the link below to order. Discounts are available for bulk orders.
Quartet 2018 Launch in Calgary
Join us for the launch of Quartet 2018 at the new Calgary Library.
Our authors for 2018 are a diverse group whose work variously evokes images of a whirling griot dervish, an Arabic oral ruba'iyat linking climate change and the oppression of women, a military brat at the food of the Rockies, and anthropomorphized creatures that morph into a love song that renders queer lives both vulnerable and endearing.
Rooster, Dog, Crow by Jim Nason
Night Flying by Laurie Fuhr
Nouveau Griot by Tanya Evanson
Ruba'iyat for the Time of Apricots by Basma Kavanagh
By Tyler B. PerryAnyone who has been through school in the past half-century has experienced poetry in the form of the multiple-choice reading comprehension test. Tyler Perry's latest collection engages in dialogic, deconstructive play with this familiar format, using...