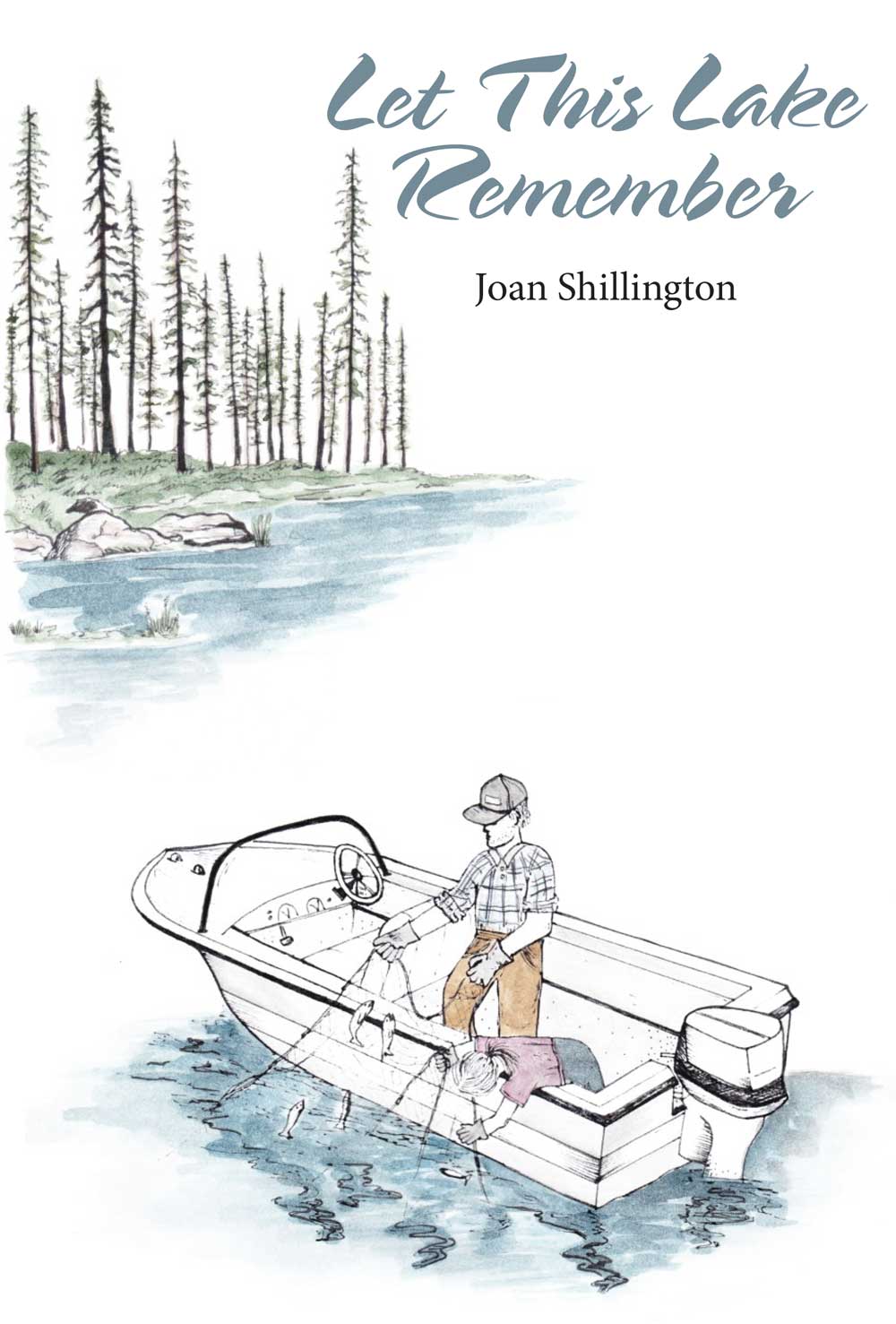 | | |
| --- | --- |
| ISBN # | 9781989466117 |
| Author | Joan Shillington |
| Pages | 72 |
| Size | 6 x 9 inches |
| Binding type | Soft Cover with Flaps |
| Release Date | October 22, 2020 |
| Price CAD$ | $19.95 |
Joan Shillington's third poetry collection, Let This Lake Remember … explores the loss of childhood innocence and fragility of life. From glorious moments to a tragic accident these poems reveal, through landscape influences, how memory is everywhere and cannot be forgotten no matter the distance, mentally or physically.
A Calgary poet, Joan's poems have been published in Grain Magazine, The Fiddlehead, FreeFall, Room, CV2, The Antigonish Review and numerous anthologies. Her first collection of poetry, Revolutions, (Leaf Press 2008) is about Tsar Nicholas II, his family and their demise.  Folding the Wilderness Within (Frontenac House 2014) 'mines the threshold of ordinary to show the gleaming moments in all our small lives' and was short-listed for the City of Calgary W.O. Mitchell Prize, 2015.
Joan has worked as Poetry Editor, written reviews and conducted interviews with FreeFall. She has been a guest poet at the Calgary Public Library Grand Opening and Canada Day celebration.  There is a loft, desk and rocking chair overlooking the Rocky Mountains where her husband, children, grandchildren and friends come to sip tea and visit.
Conquering Night
It was darker in the 50s and 60s,
no yard light or neighbours' incandescence.
Lost, mischievous cars and trucks
did not roam Beach Road. 
Moon hid behind trees.
Alone, I walked between cottages
peripheral vision
exposing a forest depth
in greys and blacks.
Dimensions thin,
mice quicken.
Bats dive low
criss-crossing
between trees,
through open spaces.
Coyote howls at my heels.
Goose-bump fear heckles my spine.
An owl's question enters my throat.
The dead sob.
Without shadow.
Without echo.
Without eyes.
How to order this book
Our books are available through Alpine Book Peddlers, Amazon and, to a lesser degree, Chapters/Indigo. Or you can make a request at your local bookseller. Alpine can be reached at 1-866-478-2280, or click the link below to order. Discounts are available for bulk orders.