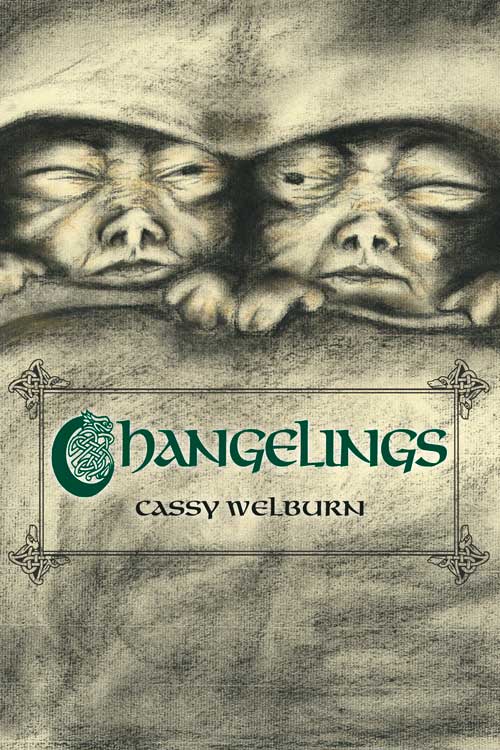 | | |
| --- | --- |
| ISBN # | 9781927823330 |
| Author | Cassie Welburn |
| Pages | 86 |
| Size | 6 x 9 inches |
| Binding type | Soft Cover with Flaps |
| Release Date | July 1, 2015 |
| Price CAD$ | $15.95 |
Changelings, is a look at the small but powerful acts of our lives that have the power to transform us and the magic of story to illuminate them. The voice of the wyrd speaks through the natural world at moments of crisis in these scenes from the lives of children, men and women on the verge of becoming something else.
CASSY WELBURN is a poet and storyteller whose work has appeared in literary journals, anthologies and on CBC radio. She has travelled across Canada sharing her work at festivals, and for audiences of all ages. She works part time as a teacher to new Canadians and as Artist in Residence at many schools. She lives in Calgary, Alberta.
In Changelings, Casey Welburn presents poems of everyday transformation, rooted in fairy tales, myths, rituals, and ceremonies and shot through with the banal and unremarkable. Boundaries are consistently blurred – dreaming and waking, the natural and the supernatural – rendering images mutable, elusive. Some of the titles appear familiar (e.g., The Tell-Tale Heart, The Thousand Nights and One Night), but the poems represent or embellish what we think we know about these texts, creating palimpsests of stories and retellings that are deeply personal and specific. The poems' many grotesque images are counterpoised against natural and beguiling settings, and produce an eerie atmosphere of creatures on the verge of change.
Changelings is a powerful collection for readers 14 and up. With this age group, the book is likely best used as an independent reading assignment or as individual poems.
This volume should also provide an emotionally moving text for teachers and librarians, for whom some of the poems may prove acutely identifiable.
Reading it, I was spellbound.
Thematic Links: Poetry; Family; Fairy Tales; Myth
— Leslie Vermeer for Resource Links.
For the Teacher's Guide, click here
How to order this book
Our books are available through Alpine Book Peddlers, Amazon and, to a lesser degree, Chapters/Indigo. Or you can make a request at your local bookseller. Alpine can be reached at 1-866-478-2280, or click the link below to order. Discounts are available for bulk orders.
Quartet 2018 Launch in Calgary
Join us for the launch of Quartet 2018 at the new Calgary Library.
Our authors for 2018 are a diverse group whose work variously evokes images of a whirling griot dervish, an Arabic oral ruba'iyat linking climate change and the oppression of women, a military brat at the food of the Rockies, and anthropomorphized creatures that morph into a love song that renders queer lives both vulnerable and endearing.
Rooster, Dog, Crow by Jim Nason
Night Flying by Laurie Fuhr
Nouveau Griot by Tanya Evanson
Ruba'iyat for the Time of Apricots by Basma Kavanagh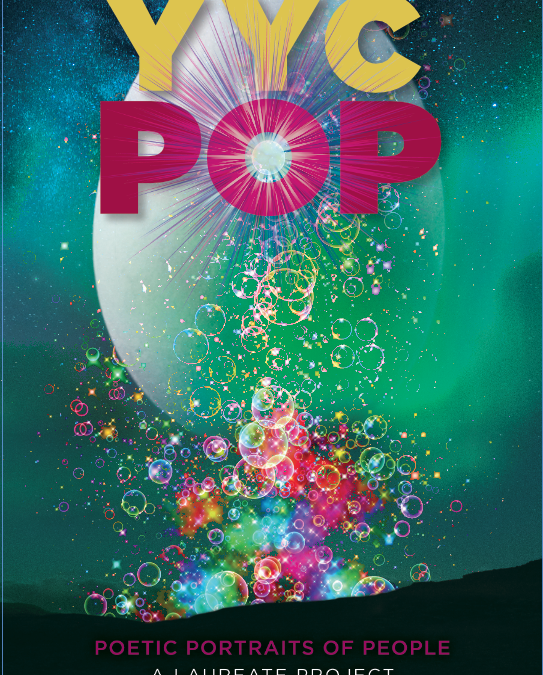 By Sheri-D Wilson If a city is characterized by the people who live there, as Calgary transforms, it is important to acknowledge who we are as we grow and change. With this idea in mind, we asked the community to write about someone who represents or captures the...