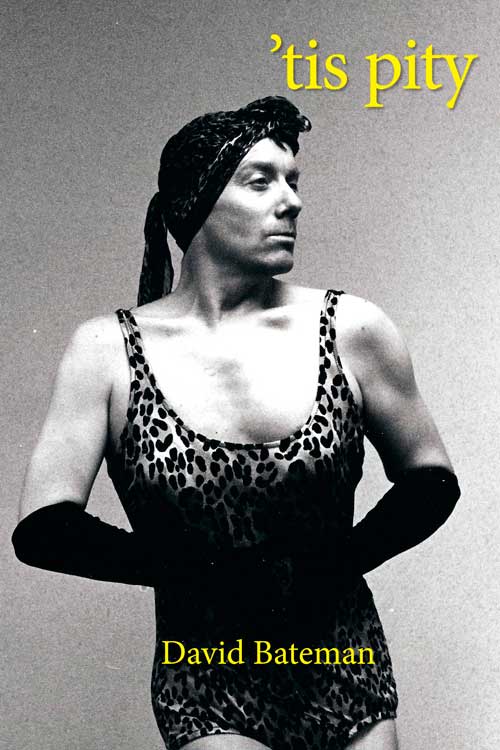 | | |
| --- | --- |
| ISBN # | 9781897181676 |
| Author | David Bateman |
| Pages | 96 |
| Size | 6 x 9 inches |
| Binding type | Soft Cover |
| Release Date | April 1, 2012 |
| Price CAD$ | $15.95 |
Part memoir, part creative non-fiction, part poetic score without music, part off Broadway show without a cast, part bungalow for gender dysphoric bachelorettes, 'Tis Pity is furnished with poems that dart lyrically in and out of each other, bumping like herds of chameleons racing through a self-elegiac labyrinth toward an unspecified finish line.
Currently based in Toronto, David Bateman is a visual artist, performance poet, and playwright whose most recent performance piece, Does this Giacometti Make Me Look Fat? or Art Immuno Deficiency Syndrome, was presented in New Orleans in the spring of 2010. A Brief History of White Virgins or The Night Freddy Mercury Kissed Me was presented across Canada in 2009, and his spoken word monologue What's It Like? has been presented in Montreal, Toronto, Peterborough, and Cyprus (2010). He has taught literature and creative writing at a variety of Canadian post-secondary institutions. His two collections of poetry, Invisible Foreground and Impersonating Flowers, have been published by Frontenac House (Calgary). Frontenac has also published his collaborative long poem entitled Wait Until Late Afternoon, written with poet/novelist Hiromi Goto.
How to order this book
Our books are available through Alpine Book Peddlers, Amazon and, to a lesser degree, Chapters/Indigo. Or you can make a request at your local bookseller. Alpine can be reached at 1-866-478-2280, or click the link below to order. Discounts are available for bulk orders.
Quartet 2018 Launch in Calgary
Join us for the launch of Quartet 2018 at the new Calgary Library.
Our authors for 2018 are a diverse group whose work variously evokes images of a whirling griot dervish, an Arabic oral ruba'iyat linking climate change and the oppression of women, a military brat at the food of the Rockies, and anthropomorphized creatures that morph into a love song that renders queer lives both vulnerable and endearing.
Rooster, Dog, Crow by Jim Nason
Night Flying by Laurie Fuhr
Nouveau Griot by Tanya Evanson
Ruba'iyat for the Time of Apricots by Basma Kavanagh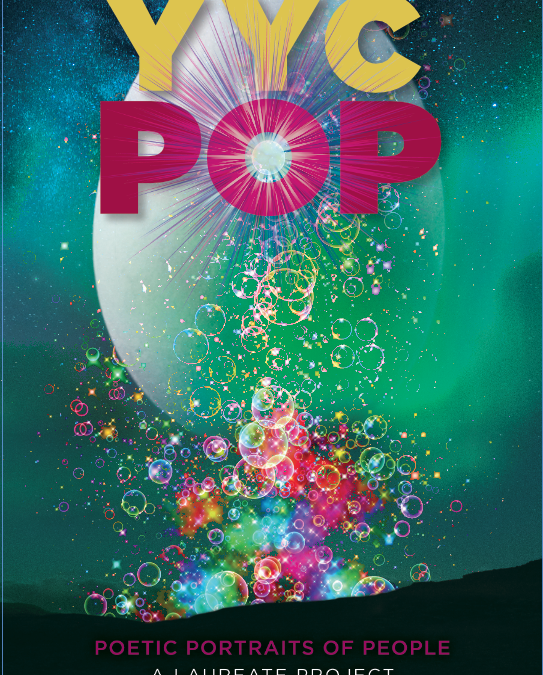 By Sheri-D Wilson If a city is characterized by the people who live there, as Calgary transforms, it is important to acknowledge who we are as we grow and change. With this idea in mind, we asked the community to write about someone who represents or captures the...